Bappi Lahiri goes HipHop with his latest release "Jhoom Jhoom Jhoom" ft Elle Vee and Jake the Jewla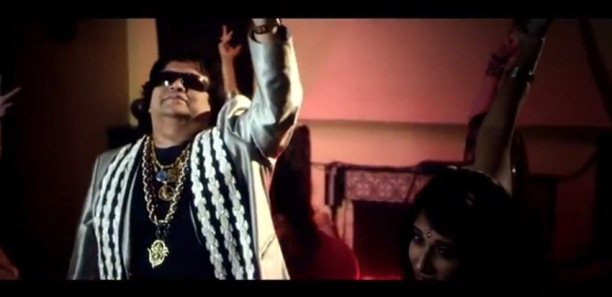 Bappi Lahiri, a Bollywood music director known for his latest hits like Oh La La, popularized the use of synthesized disco music in Indian cinema and gained fame in the 1980s with soundtracks for Disco Dancer, Namak Halaal and Sharaabi.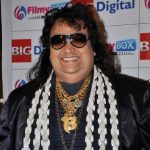 He is no stranger to "bling" and as far as we're concerned, he's probably the pioneer of bling in South Asia. Sporting chains and shades that would put Mr T to shame from day one. Bappi was always known for being eccentric and somewhat "ahead of his time", so it is no surprise that Bappi would eventually flow with the rising tides and release a Desi, HipHop, Pop dance track. Jhoom Jhoom Jhoom was released on Lotus Records featuring Elle Vee and Jake the Jewla.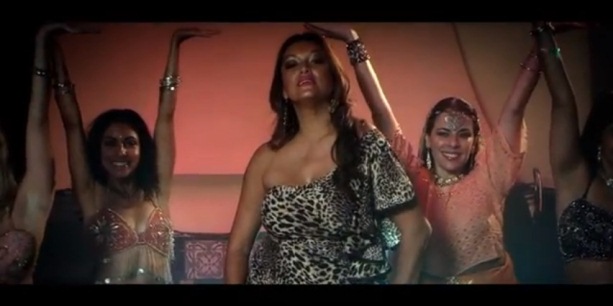 When talking about the process of the track, Bappi stated,
"I wanted a new song, with worldwide appeal, a little Hip-Hop, a taste of R&B, and of course, a pinch of Bollywood."
Bappi, we applaud you for wanting to do something different, but honestly this one missed the spot for us. From the concept of the song, to the collaborating artists, to the overall production – definitely NOT what fans of Bappi would expect. We hope that for your next HipHop track, you choose people like Rick Ross and Beyonce…now that would be a sight for sore eyes!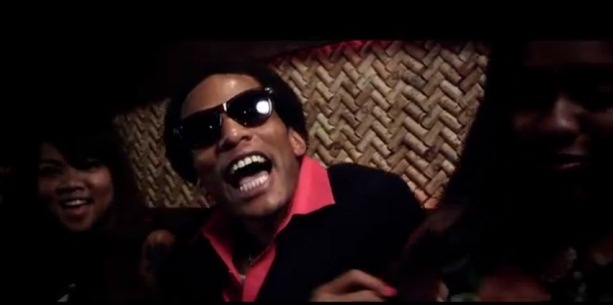 Check out his latest music video for "Jhoom Jhoom Jhoom" and compare it with the 1984 classic "Jhoom Jhoom Jhoom Baba" from Bollywood movie Kasam Paida Karnewale Ki.
2013: "Jhoom Jhoom Jhoom"
1984: "Jhoom Jhoom Jhoom Baba"