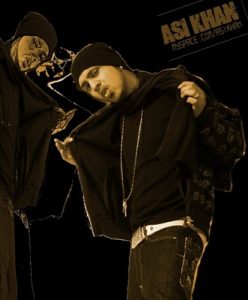 Asi Khan is a young, talented and energetic Pakistani Rapper who hails from Norway.
Asi Khan first step into the underground Desi Hip-Hop world was with his debut on Fauji Dj's Mixtape Hip-Hop Vol 1 which was released towards the end of February 2007.
In April 2007 Asi Khan was announced as a Future Friction on The BBC UK Asian Network Charts. From there he grew and succeeded more then ever. He also got titles such as the weeks newcomer, one of the top 5 on their charts and the Artist of the week which means Future Friction. Since then his music has been all over the Internet and has also appeared in a few different mixtapes.
He grew up listening to music such as Bollywood, Qawali and Bhangra which was where he got his inspiration from. He used his influence and turned it up a notch to create something that described who he was: The Real Him. He took the two things that were the most important to him; his roots and the reality and fused his Asian roots with Hip-Hop.