Since 2010, ALSO the Brooklyn rapper has been making quite a name for himself. Releasing his "ALSO – Defying Gravity" mixtape late 2010 which led ALSO to be featured on some of the TOP music industry blogs & feature numerous songs on Power 105.1 FM's "New NY" radio show which showcases some of New York's best unsigned artist, the buzz for "iPUSH" started increasing rapidly. Followed up shortly with another mixtape in 2011 titled "ALSO – The Black EP" which went on to be featured on RealTalkNY.Net & certified ALSO as one of the top new "unsigned artist" coming out of New York City, "THE RUN" had begun. With an array of dope music MP3's, video visual's & live performances throughout the year, he has gained recognition at FreeOnSMASH.com, YouHeardThatNew.com, & has now become a common name & face on some of the TOP music blogs, in the streets and in the music industry as well.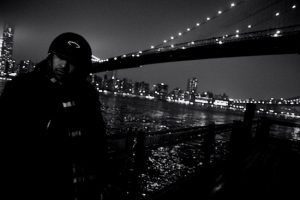 As promised, ALSO releases the music video for his freestyle over Loso's "Transformation" record off The Soul Tape 2 Mixtape. It was shot and directed by BoyEazy. Watch the video below.
ALSO includes a intro from Tupac with a few honest words & is currently in the studio working on a new mixtape. His "TME V.3 My Life On The Road" was released on August 28th and is available online now. "When You Out here In The Jungle, The Question Is HOW LONG?
iP.U.S.H.
(iPray.Until.Something.Happens)
You can listen and download to his record below.
Follow him on Twitter: @ALSOMC
Contact
@BoyEazy
917-860-9085
www.iPUSHmedia.net