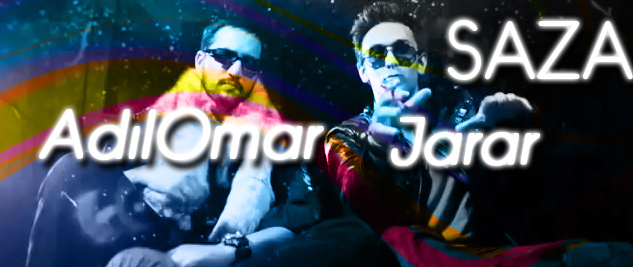 Adil Omar's sense of humor works well with me. His recent work of art, with Jarar, is a hilarious depiction of Desi Pop music specially when I was growing up. Intense, breathy vocals in the chorus,with an exaggerated beat goes perfectly well with Adil Omar's lyricism. All together, it's a fun track to listen to and really showcases Adil's satirical side. This wasn't really the first time we got exposed to that side of him though. He had a similar level of hilariousness to videos like Paki Rambo and Star Power, both of which spread like wildfire. No matter how busy the days get, a quick look at Adil Omar's videos boosts everything!
Watch Adil Omar's SAZA Featuring Jarar
[youtube id="_eTu5ZykGuc" width="600″ height="350″]
Adil Omar's Mushroom Cloud Effect released back in March and it has received positive critical reviews. And rightly so, with videos such as this one, and music such as this, he's expected to make heads turn! The Islamabad-based rapper has worked with producers such as DJ Solo of Soul Assassins, KFied, Rubee Jawbotik, Fredwreck, Traumah, Talal Qureshi, Sylck, Apathy Chaz Patz and DJ Lethal of
House of Pain and Limp Bizkit. Plus Omar has recorded with guests like Xzibit, B-Real of Cypress Hill, Everlast, Greydon Square, Kool G Rap, Young De, Sick Jacken and Hard Target. Wow! All those big names make my head hurt a little bit! That's an intense amount of talent in one blog post. But it's great to see Adil Omar make such great moves, he definitely paves the way for a lot of music fans and artists alike.
More recently, Adil Omar's song for The Burka Avenger also made heads turn across the globe. "Lady in Black" is an upbeat and entertaining song, one for all your ipods, iphones, itunes, and all that good stuff. As Adil Omar expresses his views about the character, he raps, "To the enemies of peace, love, logic and reason. Yeah – hit 'em with a logical reason. Kill extremism, corruption and just stop it from breathing. The way it was, she'll be taking it back. So tune in for the story of the lady in black."
Let us know what you think about Adil Omar's Saza. And click here for a funny video about babies eating cats. Okay, that was a bit much, sorry, but Like us on facebook and share your thoughts!