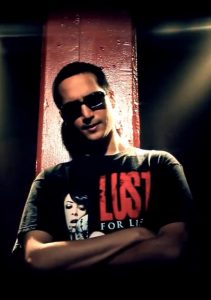 After the success of his first single, "Off the Handle," Adil Omar prepares us for the drop of his debut album The Mushroom Cloud Effect.
The album is due to be released in Spring 2012.  Omar has already hit us with a heavy single and video featuring Hip-Hop legend Xzibit and produced by Fredwreck back in May.  The Islamabad-based rapper has revealed that he will be working with producers such as DJ Solo of Soul Assassins, KFied, Rubee Jawbotik, Fredwreck, Traumah, Talal Qureshi, Sylck, Apathy Chaz Patz and DJ Lethal of House of Pain and Limp Bizkit.  Plus Omar's confirmed guests include Xzibit, B-Real of Cypress Hill, Everlast, Greydon Square, Kool G Rap, Young De, Sick Jacken and Hard Target.
The next single off the album will be "Paki Rambo," due to be released on iTunes & Youtube on October 2nd.
Pick up your free copy of "Off the Handle," featured on DHH.com's 1st Official Mixtape: The Onslaught mixed by doc bLAdez of the Five River Fundamentalists.