Aambh Dha Boota – DBI Ft. Saini Surinder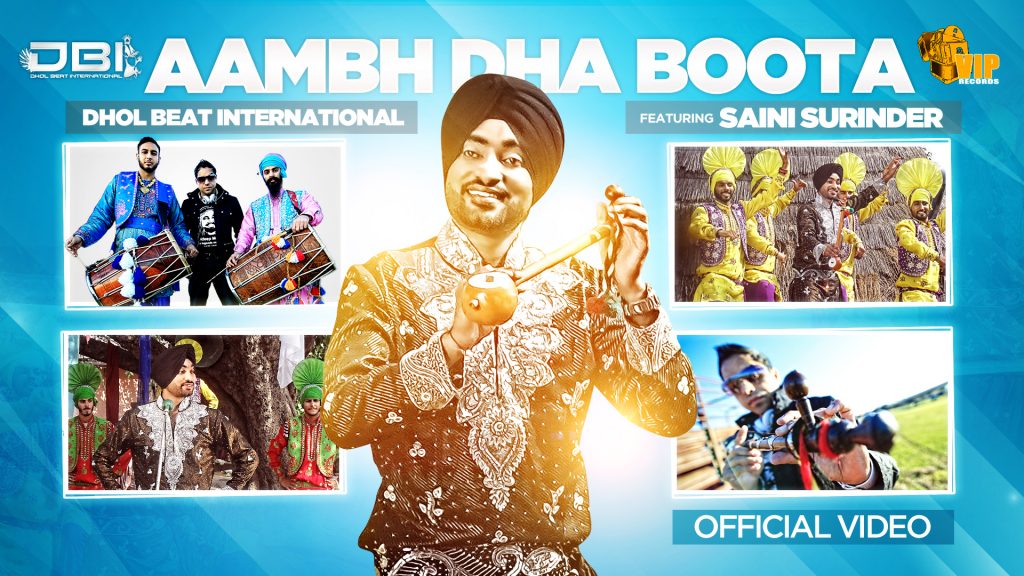 After releasing the massive 33 track mixtape, The VIP Experience, Houston based production crew DBI felt it necessary to make a music video for one of the most popular original production tracks on the album, "Aambh Dha Boota," which features the powerful vocals of Saini Surinder.
Originally sung by the late Kuldeep Manak, DBI teamed up with Saini Surinder to create a one of a kind tribute that would pay respect to the Legend. The track has already caught the ears of bhangra teams and Dj's all over the world creating a buzz on the dance floors and stages worldwide.
After months of coordinating video shoots in India and America the collaboration of the 2 worlds portrays a traditional feel with a modern touch. As the track is a fusion of hip hop beats and traditional Punjabi instrumentation DBI brings you a video which contains elements of a modern day Punjab with bright colors, bhangra dancers, dhol players to preserve the culture of punjab as well as pay tribute to the legend, Kuldeep Manak.
"We are proud to be able to collaborate and make music with some of the biggest names in the industry and hope to continue to gain the support of the bhangra community as well as inspire other artists to share their talents."
From Texas to the UK and beyond, Get ready as DBI and VIP Records brings you the official video for "Aambh Dha Boota," featuring Saini Surinder