Canadian Hip-Hop group A-SLAM has collaborated with fighter Gurdarshan 'Gary' Mangat for the release of their debut music video entitled "Back Down." The single showcases music by DJ ExxQuiZiT, vocals by E.V., Reminisce, Nick Thalari, and FAZE.
The video, shot and edited by Sun Gill, features A-Slam showcasing their musical talents while Gary Mangat, the first Sikh featherweight to hold a Mixed Martial Arts (MMA) belt, showcases his athletic talents. In addition to sharing the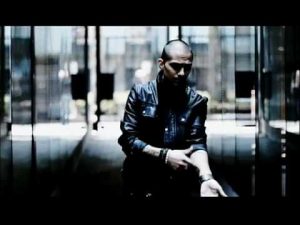 hometown of Vancouver, A-Slam and Gary Mangat united for the "Back Down" music video under the message of pursuing one's dreams. While A-SLAM breaks into the music industry, Gary aspires to fight in the Ultimate Fighting Championship (UFC) and to become the first Sikh UFC fighter in the process.
After feature appearances on major releases in India including "Twist and Shout" by Taz (Stereo Nation) and "American Desi" by DJ Sanj, A-SLAM's debut album, also titled Back Down, is sure to be a smash.