So, 50 Cent just decided to jump ship yesterday. G-Unit announced the end of an era, and 50 departed ways and signed a distribution deal with Universal Music. Eminem says he is grateful for his work with 50 Cent and that his friendship with 50 will not change.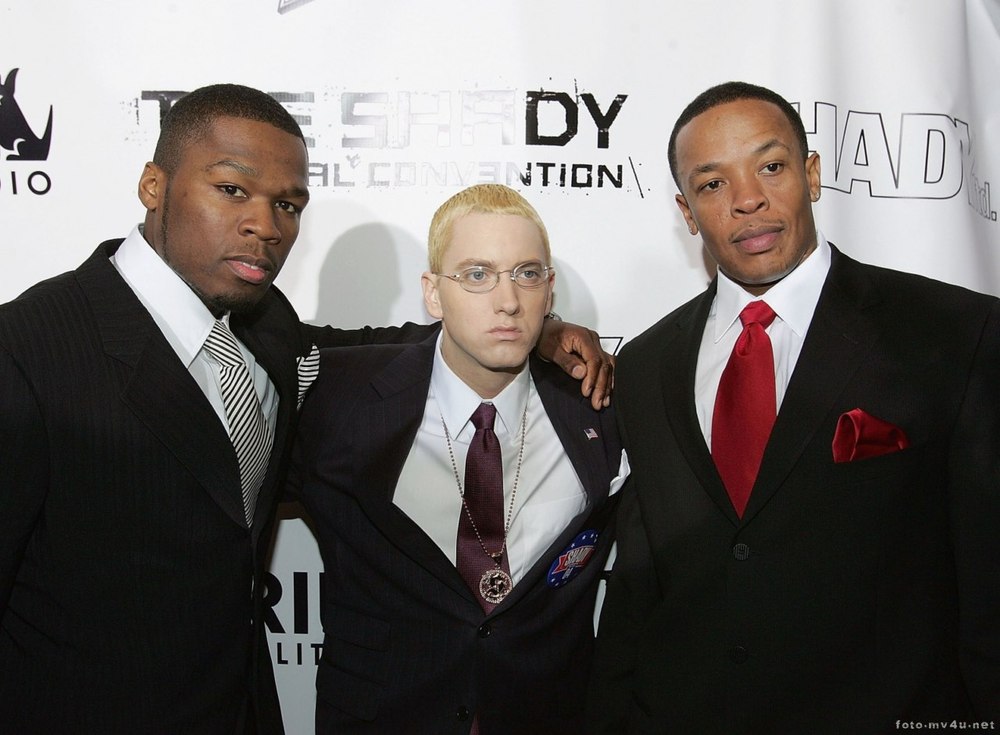 Eminem has released a statement regarding 50 Cent's departure from Shady Records, Aftermath Entertainment and Interscope Records, a transition for 50 which was reported yesterday. In his statement, Eminem addressed his friendship with 50 Cent and his role in the Jamaica Queens rapper's career.
"Both myself and Shady Records are grateful to have had the chance to play a part in 50's career," Eminem says in a statement, according to Associated Press. "Shady simply would not be what it is without 50 Cent." 
Eminem's statement also addresses the bond he's built with 50 Cent over the years.
"I've developed a great friendship with 50 over the years, and that's not going to change," Eminem says. "We know 50 will have success in his new situation, and we remain supporters of both him and G-Unit."
"I have had great success to date with Shady/Aftermath/Interscope and I'd like to thank Eminem and Dr. Dre for giving me an incredible opportunity," 50 Cent said. "I've learned so much from them through the years. I am excited to enter this new era where I can carry out my creative vision."
In November, 50 Cent spoke about Eminem's role in his life and career. "My career wouldn't even exist, I wouldn't even be talking to you if it wasn't for Em," 50 Cent said at the time. "It's amazing that later in your life you could find someone that means so much to the comfort in your actual life. My grandparents were that for me before Em."



props to the homies at hiphopdx