#1 HipHop artist in Oakland on ReverbNation is Bohemia the Punjabi Rapper!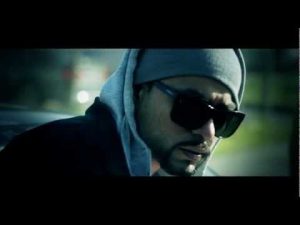 Oakland, California has been home to major HipHop artists like Digital Underground, Too Short, TuPac, Hieroglyphics,  Del the Funky Homosapien, Casual, Souls of Mischief, Mac Dre, Rappin 4-Tay, Shock G, Yuckmouth, MC Hammer, Richie Rich, San Quinn, The Jacka and many more.  Today there are literally tens of thousands of HipHop Emcees/Rappers in Oakland battling for the #1 spot on the popular music social network, ReverbNation.  So it brings us all great pride and pleasure to congratulate Bohemia the Punjabi Rapper on taking the #1 spot for HipHop artists in Oakland on ReverbNation !
The anticipation is building as Bohemia gears up to release his upcoming album, "Thousand Thoughts" on Sony Music next month.  DesiHipHop.com got an exclusive sneak peak of "Thousand Thoughts" and to be quite honest – it's going to blow you away.  We listen to a lot of music, but weren't prepared for this one –  "Thousand Thoughts" is ground breaking work.
Check out Bohemia's latest video "Talli" off the upcoming album "Thousand Thoughts".