‎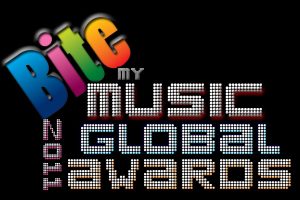 Bite My Music Global Awards 2011 Team has announced their final nominations for Asian Leg of the awards. Indian Acts such as Mumbai's Finest, Bombay Bassment, Brodha V, Emcee Feral, The 'hk', Souls of Sinisters, Microphon3, Colin Terence, and Ashanti are just some of the nominees.
This is the first ever edition of this competition and the excitement continues to mount. A lot of attention is being put on Ashanti as this Hip-Hop lady leads with 6 nominations!
"It was a real mixbag of styles this time round, with dance and electronica really being part of many of the submitted songs, including the rock category." said Siva "Zaphod" Chandran, COO of Saintz & Sinnerz and founder of IndieGo Music Awards and Bite My Music Global awards. "We're happy to see representation from Bangladesh, Pakistan and Sri Lanka this year, and Ashanthi has really notched up so many nominations because she is such a versatile act that defies genre similar to Sanjeev Thomas. It's great to see a past winner of ours, Shadow gain so many nominations too, but we also want to salute new faces such as Colin Terence and Pragya Wakhlu who have also done well in the nominations category. Its also amazing to see Pakistan's top act, Qayaas have two nominations in the same category, but nothing is certain at this point as we head into the voting stage on November 15th. We will also be announcing the most mindblowing music video nominees by the end of the week." Siva goes on to say.
With judges in place and an online poll for fans, we must wait till next year for the official results!
For a full listing of nominations click here.