Abdullah Malik aka Rap Demon started climbing the steps towards his current level of reputation some years ago and one of my favorite track is 'Shell Shocked (Punjabi Remix)' with Guru Lahori, there are tons of other songs like 'Taliban Swag' 'Salvo' 'Tu Ne Mere Jana' with Young Stunners which got over 500k plays on Soundcloud.
He is all set to drop "Gujra Way" this month on DesiHipHop.com. He has been working hard from years now. We wanted to recall his finest works so far. So, here are Top 5 tracks of Rap Demon.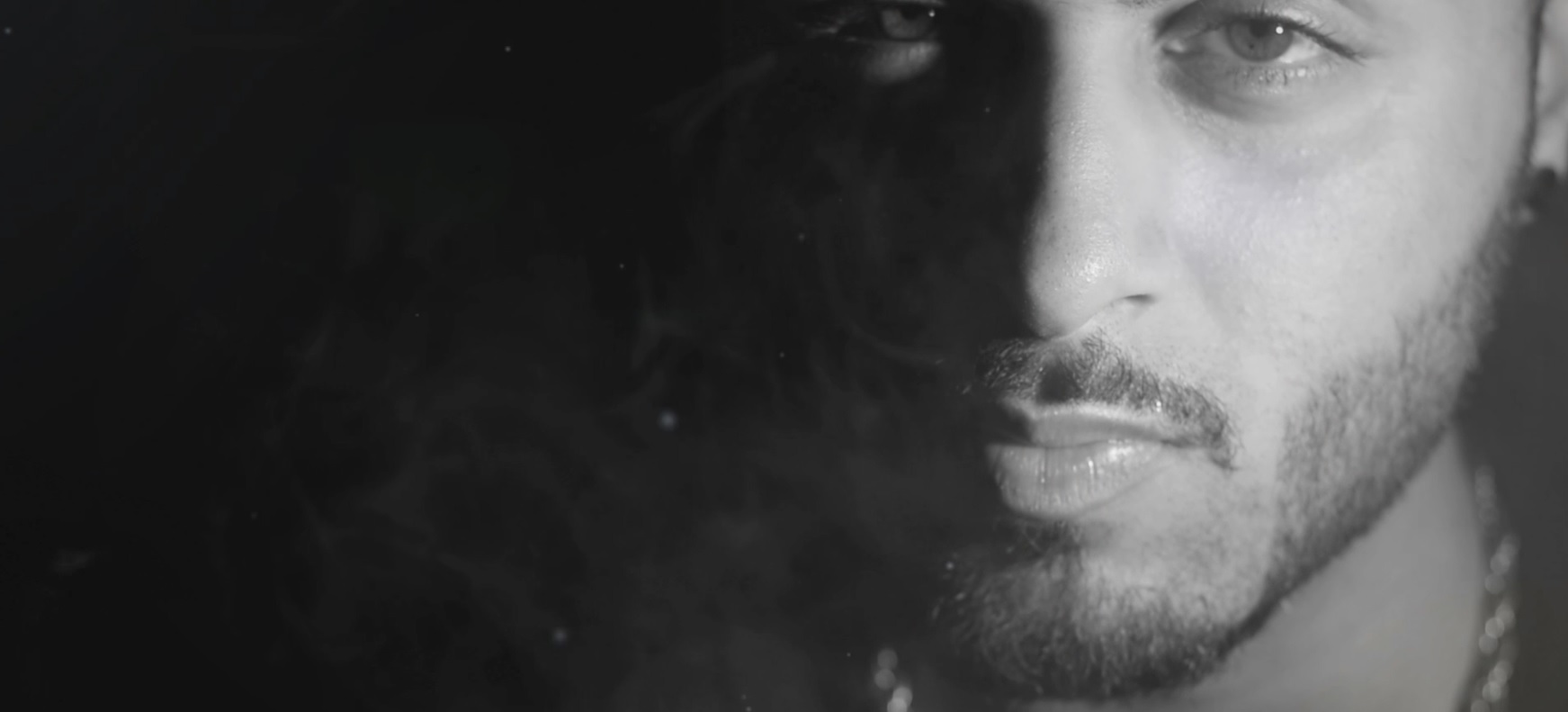 1. "KILL EM WITH KINDNESS"
"Kill Em With Kindness" is undoubtedly the best Rap Demon track ever. This track came out in the July of last year and left its mark in the music scene. Diabolic Pictures shot and edited the video. The opening shot of the track was loved by everyone even before the actual track was released. "Kill Em With Kindness" is all about the flow and hard rhymes which he spat with no intention of sparing mercy on his haters. Paul Cabbin did produce this instrumental impressively. "Go Bang, Bang! I'm on my Taliban swag" will get your head moving.
Watch "Kill Em With Kindness" here:
2. "OH LAY"
Rap Demon, Young Bone and Raga together ripping apart the 'Logic-Flexicution' instrumental with their corrosive verses. Whenever there is a multiple artists starring track every Hip-Hop enthusiast always has a habit of choosing a favourite verse but it is very difficult to choose your favourite verse from this track. Rap Demon has been gaining a lot of attention due to his work and mainstream superstars such as Raftaar have gone ahead to show appreciation for his work. He opens up the track and goes in full ham and that double time flow towards the end is a spectacle. Raga himself told us "OH! LAY! Hit my mind as soon as I heard Rap demon and Young bone killing that shit too hard. It was crazy Since I played it was on a loop. It was an offer from my side to Rap Demon if I can get on the third verse and as expected he agree."
Watch "Oh Lay" here:
3. "HARAAM BARS"
Rap Demon's flow in this joint is brilliant. There were a lot of social media conflicts which suggested that Rap Demon took shots on Gawky Records. "Gawky Records is owned by a Riyadh-based artist of Pakistani origin, M.ZHE. "Haraam Bars" came out through Artisttaan on their Youtube channel. Farasat Anees produced this track with several Guitar-driven solos going on behind the main melody of the track. "Haraam Bars" is shorter than 2 minutes but the amount of lyricism this track holds is worth the respect. Diabolic Films shot and edited the video of this track as well.
Watch "Haraam Bars" here:
4. "SOUNDS FROM UNDERGROUND"
It is very evident that "Sounds From Underground" left no room for errors and is a straight banger. It has smooth transitions and every verse sounds on point with bars packed with punches and some witty one too. It is so refreshing to see so many perspectives by these 4 Desis scattered in different parts of the world. The video is simple but effective and has been shot over in Pakistan (Islamabad), Spain (Barcelona), India (Chandigarh) and USA (Queens). Rap Demon murdered this beat with his insane rhyme style.
Watch "Sounds From Underground" here:
5. "WARM UP SESSION"
"Warm Up Session" is not different from his signature style at all. This is a free verse which spared him some more space to be brutal. Rap Demon's latest release is a blend of hardcore western rap music & Punjabi rhymes. He opens up the track with "Aajo! Twanu thoda je karaan main school" & by this very moment, one can easily tell that he's not in a mood to spare mercy. It's a traditional competitive theme based that track where a rapper spits bars on how his style is better than what his rivals are doing. Abdullah did justice to the beat by ripping it off from its original shape. "Warm Up Session" begins with rhymes in English & gradually transits into Punjabi scheme while coming towards the end. Weird 'Demonic Laugh' of Rap Demon has been dubbed at the right places. The video that he has released this track with is a single angle video with a black and white filter over which gave "Warm Up Session" a more darker feel.
Watch "Warm Up Session" by Rap Demon here: