Celebrities have a busy life running from place to place all day long. Being part of tours, performances, shows and award ceremonies doesn't leave you much time for risky businesses so this is why we have to credit the ones that run that extra mile for their passion.
Here is a list of ten popular females from the entertainment business who crossed their ways with fashion.
10. Victoria Beckham
This former Spice Girl is really appreciated in the fashion world as she even won the "Designer of the Year Award". Since she launched her collection "Victoria" in 2008, she only managed to grow her brand to one of the hottest in the biz.
9. Jessica Simpson
The Jessica Simpson Collection was launched by the artist in 2006 and since then it has grown bigger and bigger. Her brand earned $750 million in 2010 and is now easily bringing in over a billion a year.
8. Avril Lavigne
The line launched by Avril in 2008 which she described as a reflection of her own "Rock'N'Roll Lifestyle" made quite a buzz back then. In 2011, this was the line responsible for putting Kylie Jenner on the runway for the first time. The Brand is still cashing in for Avril.
7. Rihanna
Another usual client of the great fashion brands is Rihanna. Her first gig was with Armani, then Balmain and Puma, while more recently she collaborated with Manolo Blahnik and Dior. She even received the Fashion Icon Award at the 2014 Council of Fashion Designers of America Fashion Awards for her work.
6. Jennifer Lopez
Even if she didn't have such a huge success with her fashion lines, Jennifer managed to garner quite some attention. Her "J. Lo by Jennifer Lopez"and "Sweetface" lines along, but her "Glow by J.Lo" was quite popular at the time and brought in some serious cash.
5. Madonna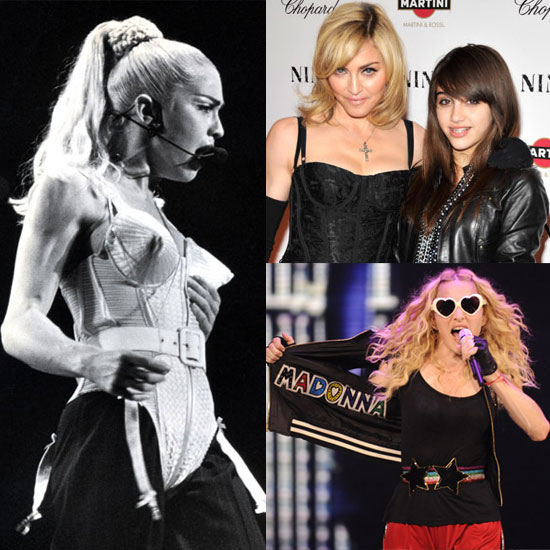 It was impossible for one of the most known figures of this century to not have some clothes under her name. The pop icon has four fashion brands under her belt till now along with huge names like H&M or Dolce & Gabbana.
4. Beyonce
Since 2006, Beyonce has had a say even in the World of Fashion. More recently, she launched a collection of athleisure pieces in collaboration with Topshop. Her long time collaboration with The House of Deréon has grown over the years since its launch in 2005 and it was the main focus of the artist until 2013 when it came to fashion.
3. Nicki Minaj
Miss Barbie just could not miss this list as she is one of the most influential females in entertainment right now. Besides her collaborations with Adidas, Kmart and Give Back Brands, Nicki recently was chosen as the face of Roberto Cavalli's spring/summer 2015 collection.
2. Gwen Stefani
Described by Gwen as being a combination of Guatemalan, Japanese, Indian and Jamaican styles, the L.A.M.B clothing line was started as a passion. A passion that now brings in 90 million a year and it's quite popular among celebrities.
1. Rita Ora
Rita Ora has developed quite a strong partnership with Adidas, a move that lead to several collections of her own. Even if she's facing label problems, the British singer is still a strong figure in the business.