Mumbai is known for producing best hip-hop artist in the country. In the past 2 years, we have seen Mumbai's rappers has achieved a lot of success as compared to other hip-hop artists.
Some of them joined hands with a record label while some rappers are still struggling and delivering some good music. Mainstream artists like Raftaar and Badshah have always shown their interest in these rappers. They shared their work and supported them.
Here's the list of rappers who made Mumbai proud:
1. Divine
Vivian Fernandes, professionally known as Divine, is one of the Mumbai's finest hip-hop artists in the country. Divine is known as the "Voice of the Streets". Divine came into the limelight when his record "Yeh Mera Bombay" went viral and thereafter, Divine received a lot of exposure on local radio stations across the country as well as international platforms such at Beats1 Worldwide and the BBC Asian Network.
His first track "Mere Gully Mein" came out via Sony Music. His latest release was "Farak" which has earned a million views on youtube.
2. Naezy
Naved Shaikh, better known as Naezy, spits his rhymes in Hindi and Urdu. Naezy has quickly become a rising star in the Indian hip-hop scene. With his impressive flow and slang-inflected rhymes, he generated a certain audience to his records.
He got his recognition when his track "Aafat" went viral on the Internet. This song's success was followed by "Raastey Kathin" and a few other collaborations. Naezy also wrote and performed for "Birju", the promotional single from Hindi film director Ajay Chandok's "Hey Bro". He has gained over 2 million views and close to 30,000 subscribers on his YouTube channel.
3. Ace Aka Mumbai
Abhishek Dhusia goes with the stage name Ace aka Mumbai is the founder, manager and the lead emcee for Mumbai's Finest, which is Mumbai's first hip-hop crew. Ace is the only Indian rapper to perform live with U.S Grammy-winning artists Chamillionaire and Flo-Rida.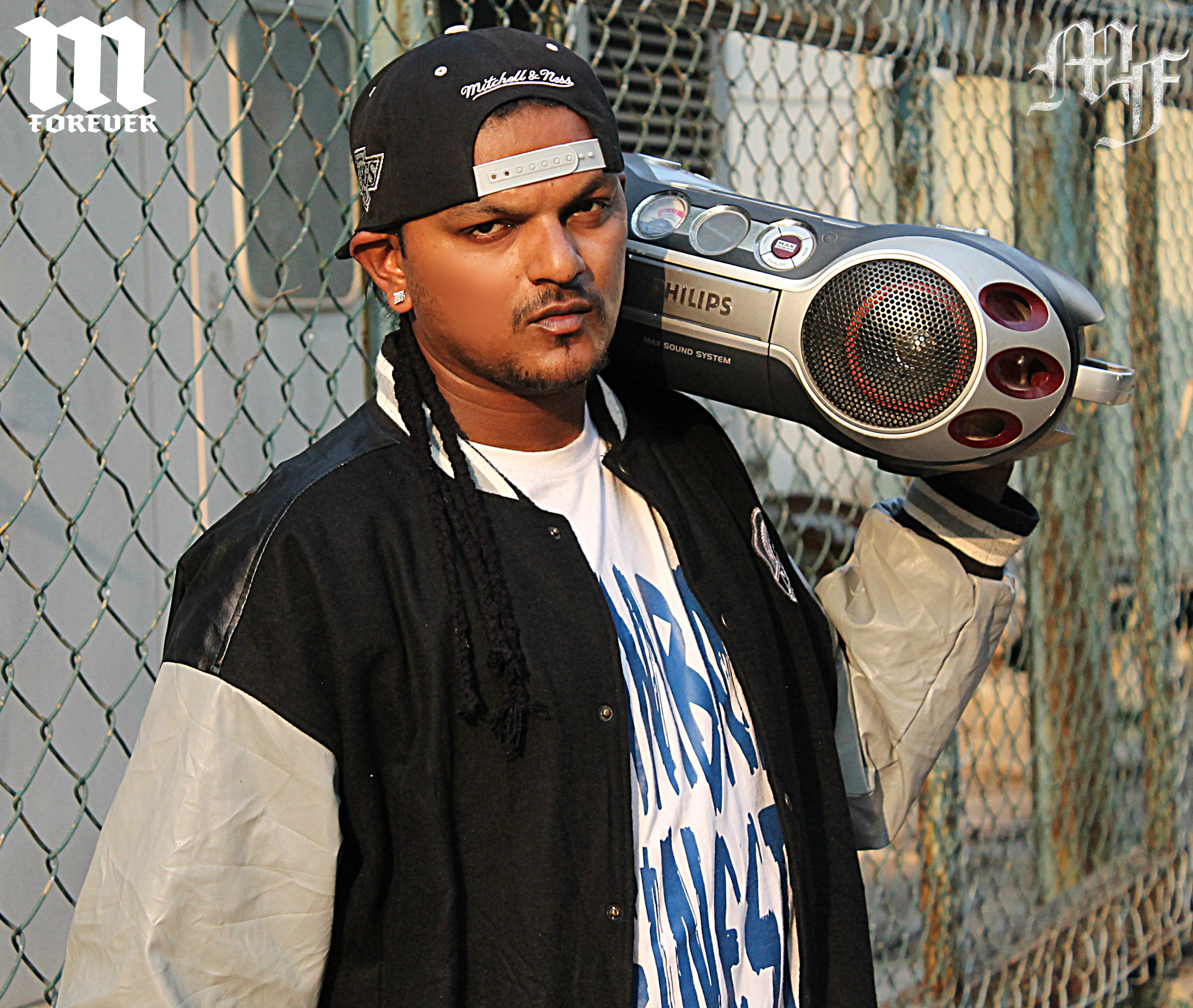 Apart from his rap career, Abhishek Dhusia has a regular 9 to 5 job in Big Rock which helps him in providing basic needs to his family.
4. Emiway
Sharukh Shaikh, professionally known as Emiway, needs no introduction. He is one of the most popular rappers in the underground desi hip-hop scene. He is known for making hits like "Aur Bantai", "Maal Wali Aunty", and "Bholenath Ka Birthday".
Emiway is soon releasing his EP "Mein". He has a good fan base because people enjoys his music.
5. Poetik Justis
Vineet Nair, professionally known as Poetik Justis, is the most promising hip-hop artist in the scene right now. He started his journey as a text battler and reached onto earning both respects from fellow battlers and his place as a veteran in the lyrical arena.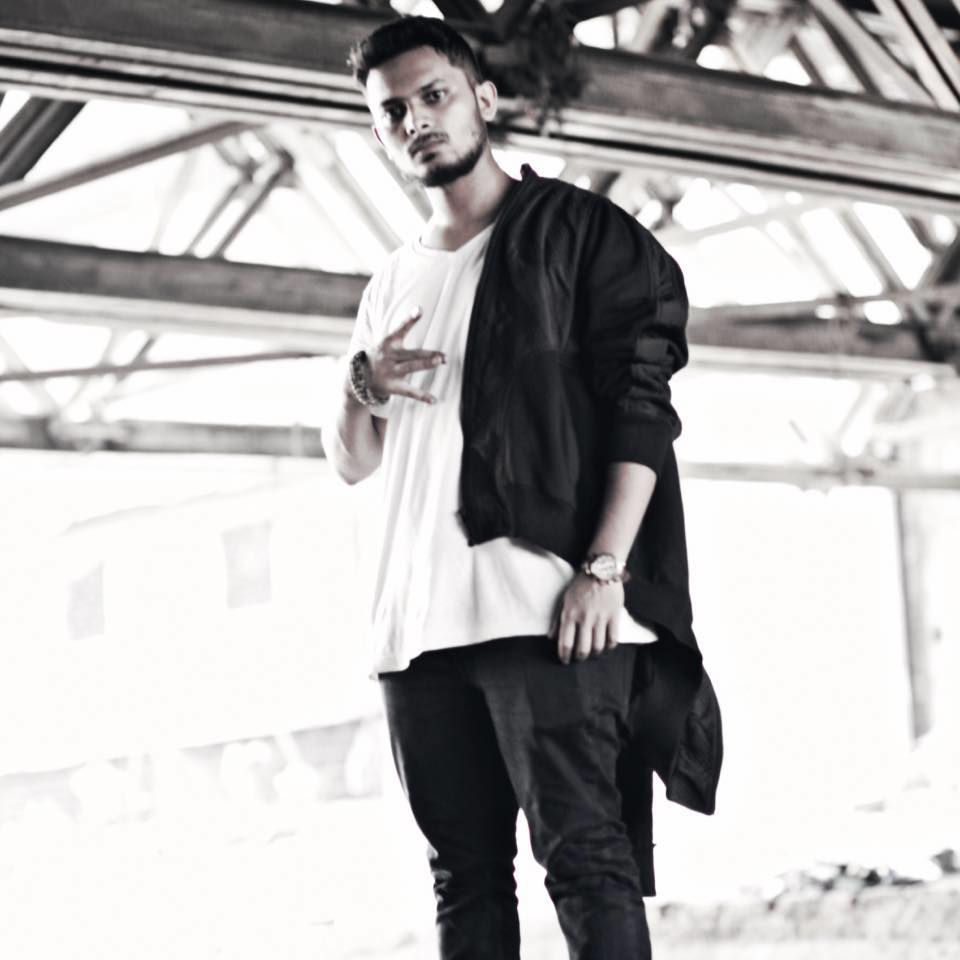 He also won the international rap tournament Indian Rap Forum – One Mic in 2013. His recent drop was his mixtape "Greatness".
6. Dee MC
Deepa Unnikrishnan, popularly known as Dee MC, is one of the finest FemCees in the desi hip-hop scene. Deepa is obsessed with hip-hop. She barely listens to any other genre. Deepa used to do covers of Eminem songs. Viraj Manjrekar aka MC Roger from Mumbai introduced her to old school hip-hop and encouraged her to start writing her own stuff.
"Taking My Time" is her latest release. In this track, she wanted to let the audience know that not every rapper is the same.
7. Enkore
Ankur Johar, better known as Enkore, is an English and a Hindi rapper. Enkore began to rap as a hobby and now it's the priority in his life. He started rapping way back in 2008. In 2015, he released his album "Libra Scale" which is loved by everyone who is into hip-hop scene.
Recently, he released "Fourever". You can see Enkore's unique style and rhythmic flow. He made sure thatone who is not into the hip-hop scene can also connect to the track.
8. Shaikhspeare
Shaikhspeare is a renowned conscious rap artist from Mumbai who started rapping in the year of 2008. This guy is well known in the underground scene for his lyrical abilities and intense conscious-political content. He has also been a "Monster Battle Rap Champion" for 5 times at Monster Rap Battles. He has a mixtape "The Power of Subconscious Rhymes" under his name that he released couples of years back which made a mark for being one of the most lyrical mixtapes to come out from Indian underground.
Currently, he has founded a hip-hop collective named "Bombay Lokal" with another hip-hop artists from Nalasopara-Virar. Their main aim is to spread the culture in the locality and beyond. He is also working on his second mixtape called "Underground Uprising" from which he has already released two music videos namely "All Men Must Die" and "Inquilab Zindabad".
9. D'Evil
Dhaval Parab, professionally known as the D'Evil, is a rapper from Mumbai, India. Initially, he was a poet. He started writing rhymes at the age of 16. He is inspired from Eminem, Dr.Dre, and Snoop Dogg. Later, D'evil started to battle in order to showcase his lyrical skills. Released his first original audio song way back in 2009 and went on making more songs when he started getting a positive response from the critics.
After that, he joined Orkut rap communities as Hustler. On the Orkut community Insignia Rap Combats, he started text battling. He bagged the title of King of Insignia and secured the Cigarette position as a battler in Insignia. He is going to release his new track "Chal Bhakk" very soon.
10.Nasty Ninja
Sumeet D Suvarna is popularly known as Nasty Ninja. Initially, he was known as MC Shinobi. He spits both in in English and Hindi. He started his journey as a b-boy. Ninja is a member of a Mumbai's Finest.

Ninja's music is melodious and groovy which attracts to all types of audience. Tracks like "Nasty" and "Flawless"
are the perfect examples of his art.