In the past few years, we have seen an immense growth in the Delhi hip-hop scene. We know for the fact that in the past, there were two cities who completely ruled the hip-hop scene in India. Cities like Banglore and Mumbai have proved their bit. At that time, Delhi was not much into the hip-hop scene. There were a few rappers in the past who tried but failed.
There were no events in the past for promoting hip-hop. Mumbai has B3, Banglore has Humming Tree Project but Delhi lacked all of these. Delhi people consider Yo! Yo! Honey Singh as their idol initially. Some rappers started organizing live performances, doing stage performances for big stars. Slowly and eventually, the hip-hop scene in Delhi saw amazing growth in the culture. The youth of Delhi started listening to real hip-hop. People started supporting their local artists as well. They feel connected when their local artists talks about real problems in life.
As a matter of fact, Delhi is now considered as the toughest city to compete with as Delhi started organizing street events. Events like Spit Dope Inc have promoted the hip-hop scene to the next level. Lets's check out the list of rappers who tried their best to promote hip-hop scene in Delhi here:
1. Prabh Deep Music
Prabh Deep is one of the finest rappers in the Delhi hip-hop scene. He is the first rapper from Delhi who literally earned a picture on the Saavan's promotional billboard alongside Divine and Naezy.
Born and brought up in Tilak Nagar, Delhi, Prabh's music paints a vivid picture of growing up in a locality that's still reeling from the fallout of the 1984 riots and the recent influx of drugs in the community. Besides being a recording artist, Prabh deep also pushes for and organizes MC battles in the city.
2. Encore ABJ
Abhijay Negi, professionally known as Encore ABJ is a hip-hop artist and a Hindi rap battler too. With his witty flow and sick rhymes, he is becoming everyone's favorite in the scene. We saw his talent in "Sunno" record.
He is one-half of Delhi's finest hip-hop crew "Seedhe Maut". Currently, he is working on his mixtape and busy doing live gigs.
3. Sun J
Sun J is also one of the finest in the Delhi scene.  He is known as the desi J.Cole in the scene. Sun J produces his own beats. He loves the old school vibes.
Tracks like "Bhaad Mei Jao" and "Kameena Mode On" are the examples why he is considered one of the best rappers in the game. "Seedhe Slum Se" was his recent release.
4. Slyck
Prashant Verma, widely known as Slyck is one of the oldest rappers in the scene. He started way back in 2008 when it was hard to find a platform. Slyck is the most hardworking and humble guy I've ever seen. He spits in Hindi as wells as in English.
He is one-half of 2Shadez, one of the oldest and finest hip-hop crew from Delhi. From dropping several mixtapes and from performing live gigs, he deserved to be on the list. His recent mixtape was "PharmaSlyck" which is a must check.
5. Calm
Siddhant Sharma, who goes by the stage name Calm is a hip-hop artist and a rap battler too. Calm is the other half of .Seedhe Maut and mainly spits in English.
If you ever went to Spit Dope Inc, you will get to know how good he is. You've seen Calm on tracks like "Classsikh Maut" and "Seedhe Maut Anthem".
6.Raga
Ravi Mishra goes with stage name Raga is sickest and the illest rapper in the Delhi hip-hop scene. Most of his tracks went viral on the internet. His track "Jamnapaar" was the track that helped him to gain a certain audience.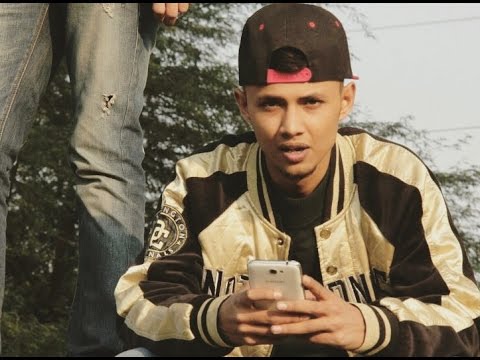 Even Raftaar liked and shared his track "Jamnapaar". He has a huge fan base and his latest drop was "Tenu Whem Aa Remix" alongside Puneet Kohli and Marshall The Third.
7. MC Heam
Hemant Dhyani, professionally known as Mc Heam, is a Hindi rap artist from Delhi. He is no stranger to the underground desi hip-hop scene. Currently, he is living in Mumbai and working with a hip-hop crew SlumGods.

He is too one of the oldest rappers in the scene. Heam is the first famous underground hip-hop artist in Delhi who started rapping in Hindi and helped in the growth of Delhi's hip-hop scene.
8. Yungsta
Yash Chandra, widely known as Yungsta is from Delhi who raps in Hindi as well as in English. Last year, he also started battling.
His latest track was "Ready" which was shared and liked by Raftaar too. His style of music will get even more recognition when he'll drop the music he has been working on.
9. Puneet Kohli And Marshall The Third
Puneet Kohli and Marshall The Third got their recognition when their track "Chill" was remixed by Raftaar. After that, these has maintained their position and dropped some dope tracks after that.
Both of them recently collaborated with Raga. They remix their own track and featured Raga on it. Marshall also collaborated with Diesby, a Chandigarh-based vocalist in a track called "Awaaz". Both of them are really good rappers.
10. San Cha
Sankalp Chaturvedi, who goes by the stage name San Cha, is a Hindi rap artist. He is known for his style of storytelling. His track "7uck Mainstream" helped him to gain a certain audience for his tracks amongst global desis. The OST featured Prince, Uday Bakshi, The Ray, Ipsy and M.Zhe.
The concept of this track was so unique that Sikander Kahlon couldn't resist himself by sharing it. Even he remixed this track too. His latest release, "Gone, Not Forgotten" was a tribute to his long lost friend and is one of the finest examples of his storytelling skills.
11. Aakaarshit
Aakarshit Dureja  goes by the stage name Aakaarshit. He is a hip-hop artist and a music producer. He started writing back in 2010 when he was 10 years old and was more into writing poetries and socially inclined stuff.
In 2015, he dropped his mixtape "Geetkar" which helped him in gaining some recognition in the underground scene. In 2016, he dropped "Mr.Fuckless" giving him more listeners. This guy is dope and I'm sure he will become huge one day.