Abdullah Malik also known as Rap Demon released 'Warm Up Session' yesterday on DesiHipHop's official Youtube channel. His style of killing beats is remarkable & this style of his is helping him in building his very own legacy. Hard rhymes in a bilingual approach emphasized under a western style of vocal tone which is commonly used in rap music is his thing.
"Aajo! Twanu thoda je karaan main school"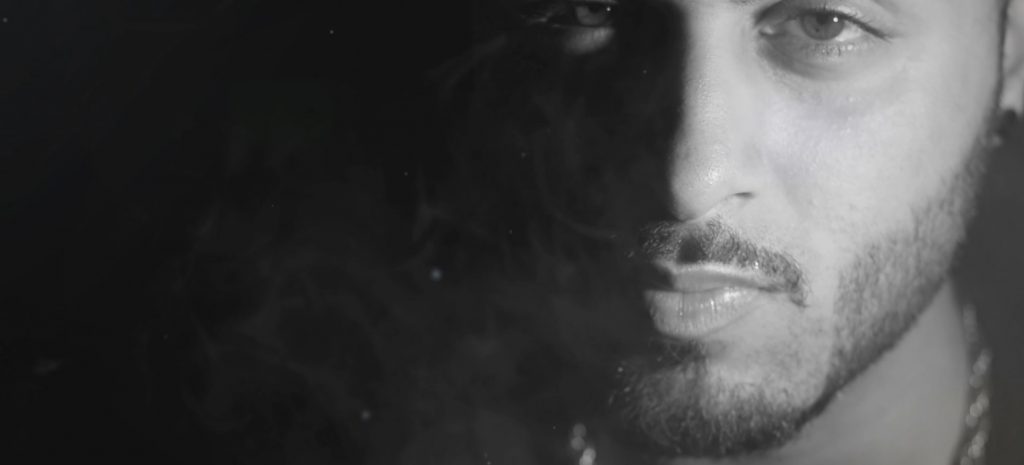 'Warm Up Session' is not different from his signature style at all. This is a free verse which spared him some more space to be brutal. Rap Demon's latest release is a blend of hardcore western rap music & Punjabi rhymes. He opens up the track with "Aajo! Twanu thoda je karaan main school" & by this very moment one can easily tell that he's not in a mood to spare mercy.
No, it's not a diss track. It's a traditional competitive theme based that track where a rapper spits bars on how his style is better than what his rivals are doing. Abdullah did justice to the beat by ripping it off from it's original shape. 'Warm Up Session' begins with rhymes in English & gradually transits into Punjabi scheme while coming towards the end. Weird 'Demonic Laugh' of Rap Demon has been dubbed at the right places. The video that he has released this track with is a single angle video with a black and white filter over which gave 'Warm Up Session' a more darker feel.
Music production, writing process, sound programming, filming & editing was all handled by him alone and trust me, these tasks are not easy to do. In my last interview with him he described 'Warm Up Session' as a casual track & not a proper single. If this is not a proper single then expect what kind of music he has been hiding in his vault.
 Listen to Rap Demon's latest drop here –