Raaj Jones is constantly involved in one interview or another, catching up with different Desi Hip-Hop artists and knowing their stories. The next artist to be featured on the interview series was the Desi Hip-Hop veteran, Roach Killa.
The interview starts with the inquisitive Raaj Jones asking about the origins of Roach's name, Roach narrates the studio experience which got him the name Roach and how his other homies used to tell him that he has a 'Killa' swag. He summarizes it by saying that he just combined the two experiences which gave him the name, 'Roach Killa'. They then spoke about how much Apache Indian inspired Roach to pursue this music and how that influence helped him craft his art, he mentions that it was a dream come true for him when they worked on their music video in Toronto. Raaj asked about the languages he is comfortable rapping in? He states that although he can converse in many languages such as Patois, Arabic..etc, he is comfortable rapping in English, Hindi, and Punjabi.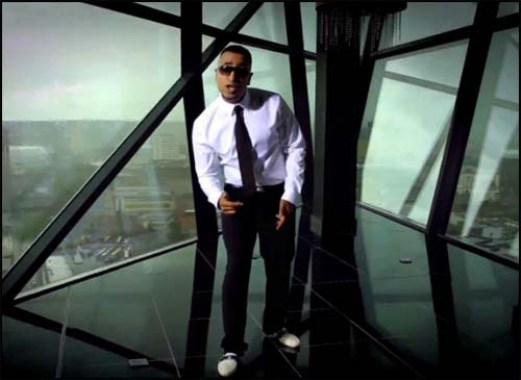 Raaj then moved on to ask Roach whether he liked Reggae more or Hip-Hop to which Roach gave a very political answer and basically said that he loves them equally and then discussed his affiliation with other Reggae superstars like Sean Paul, Elephant Man and Beenie Man. When asked about him working in Bollywood, Roach recited about his first encounter with the Bollywood fraternity. He also told stories about working with Mika Singh and Meet Bros.
As the dialogue continued, he mentioned artists like Divine, Naezy, and Pardhaan from the underground when asked about the Indian Underground scene. He also gave props to Honey Singh, Badshah, and Raftaar for their achievements and accolades thus far in the game.
Roach explained, "I am only competing with myself" when Raaj asked him about who Roach considers as competition. He explained about what has been going on for the past few years using examples of Bohemia, Badshah, and Raftaar. He very accurately differentiated between inspiration and competition. The conversation then went towards Roaches' experiences with Punjabi artists, he gave props to Gippy Grewal, Manj Music, Bilal Saeed and Dr.Zeus. He quoted, "Eminem and Sean Paul" when asked which international artists does he want to work with and he interestingly mentioned, 'The Khans' (I hope he meant Shah Rukh, Salman, and Amir) when asked which Desi artists do you want to work with.
He ended his interview by giving props to the entire Desi Hip-Hop community and his fans. Raaj always asks for a small freestyle towards the end of the interview.
Check out the interview right here: