Nucleya – Jungle Raja Feat. Divine And Gagan Mudgal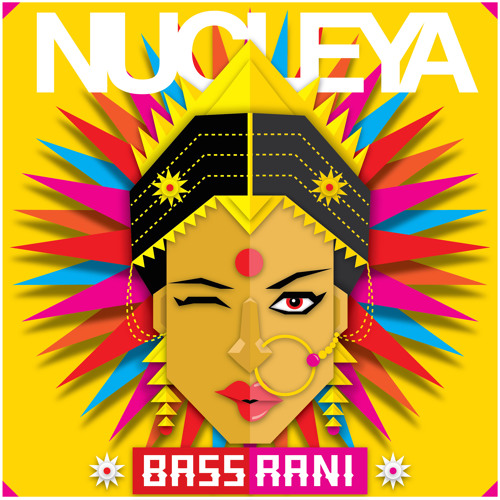 We already told you about the, Bass Rani album coming soon. (Remember the brute of an intro which was dropped by Nucleya). As a teaser he dropped a track from his album and it sounds dope as expected, moreover he has got Divine and Gagan Mudgal featuring on it.
Now our expectations from the album have just gone up and it looks like it will be wicked. They have clearly stated that if the game is a jungle then they are the kings in it. There is no room or space for wackness as per the lyrics and correctional measures will be employed if they will be provoked. Nucleya's production sounds is authentically unique and sounds good and the intro to the track is so retro that it takes you back to good old radio days.
Divine sounds hungrier than before and is not scared to pass the message :
"Iss jungle ka mein raja
kabhi jungle mein thu aaja
Sab shooter mere jungli
chote shakal pe math jana"
Last we heard from Divine was the anthem, "MERE GULLY MEIN" which was produced by Sez and featured current Bombay spearhead, Naezy and what got everyone's attention was the involvement of the major label, Sony Music in it. The track made major impact on a lot of current major mainstream figures such as Vishal Dadlani and got a lot of air time on the radio as well.
The album, Bass Rani seems like it will be a head turner and we are highly anticipating it.