'Birthday Party' by one of desi hip hop's youngest rappers, Noddy Khan, dropped a couple of days back and is steadily becomign a fan favourite. It's circulating on the social media as he is one of the best Indian rappers of his age group in my opinion. Yes, he is 12 years old right now and is more popular than most of the artists in the business.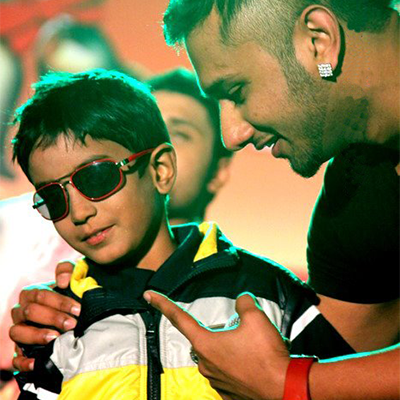 Tuning to the track, it is sheltered to state that this boy is heading for good things. He is a huge fan of Yo! Yo! Honey Singh and Honey has been blessing him with his wishes from a long time now.

It's his second release in a single week after 'Brown Rang (Remix)'. This track came out on the birthday of his father who has been a big pillar behind his success. It's not a simple release that we're about. 'Birthday Party' features some of the biggest names in the scene today. This track is produced by Chandigarh-based duo Kru172 who have produced 'I am Noddy Khan' earlier for him. Harry Cheema wrote the lyrics for this track and the video was done by James aka Fire Eagle who has done the video of Ikka Singh's 'Half Window Down' and several other big names.
'Birthday Party' by Noddy Khan is all about cheering up a friend's birthday night by celebrating it to the fullest. The verse Noddy has spat was recorded brilliantly and sounds professional. A 12 years old kid spitting some lyrics on a microphone is not a regular thing to see. This kid is destined to a very bright future ahead. Keep an eye on this guy in the future.
Watch 'Birthday Party' by Noddy Khan here: