Yo! Yo! Honey Singh needs no recognition. He has been there in the music industry for more than a decade now. After ruling the Punjabi music industry, he stepped into Bollywood with 'Cocktail' in 2012 to become one of the most famous and the highest paid musician in the history of Indian cinema. He didn't introduce the urban sound in the music industry but what was popular back then, became a trend after Honey came in the picture.
Rap in pop music was there before but it earned its popularity with Honey's back to back releases in the Punjabi industry. When his sound reached Bollywood, the whole world started to sing his songs. His songs like 'Chaskaa', 'Glassy', 'Panga', 'Angreji Beat', 'Haye Mera Dil' and others have a shelf value. Did you realize that these songs were released at least six years ago? I reckon not.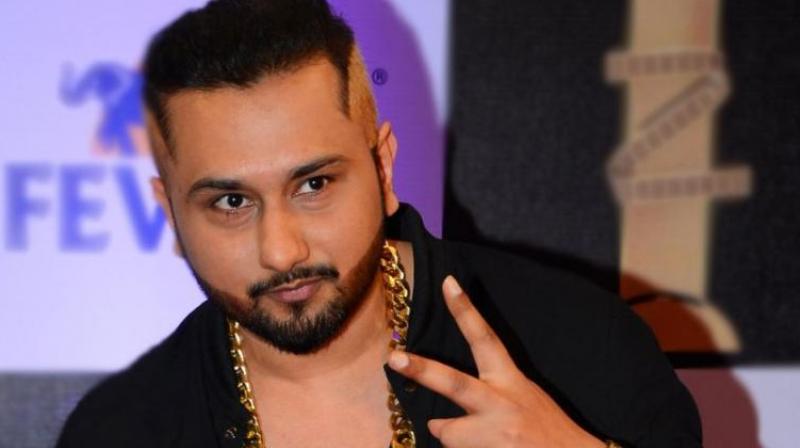 Honey was less active on social media and avoided public appearances for almost 2 years after being diagnosed with 'Bipolar Disorder'. He has been undergoing treatment and during that time he gained weight and was in a difficult situation; His strength was his family and his huge number of fans. Everyone has been wondering about his comeback in the music scene but he never talked about it publically.
Luckily, he has been using his social media more frequently now and his fans keep an eye on whatever he posts. Today was a bit different for Yo! Yo! Honey Singh's fans. He posted an image of himself standing on the side of his Jaguar while imitating a southpaw boxer's position of being ready and prepared with a caption that says "After Two days of Day n Night music sessions, stepping out for SPA. Soon this volcano will erupt. Rise n shine. YoYoHoneySingh".
His fans are sure that he is indirectly giving hints about his comeback. He has been on a hiatus for almost 30 months now and we expect him to come back soon.