August 2016 witnessed one of the hottest release ever in the underground rap scene when Punit Malhotra and Deep Harks came together with 'Mainn' which instantly got it's verdict of being one of the most appreciated songs of their respective careers. Released on the Desi Hip Hop's official YouTube channel, 'Mainn' was based on one of a less common side and very common topic. No, it was not on cars. It was on their way of steering on the roads of Delhi, India.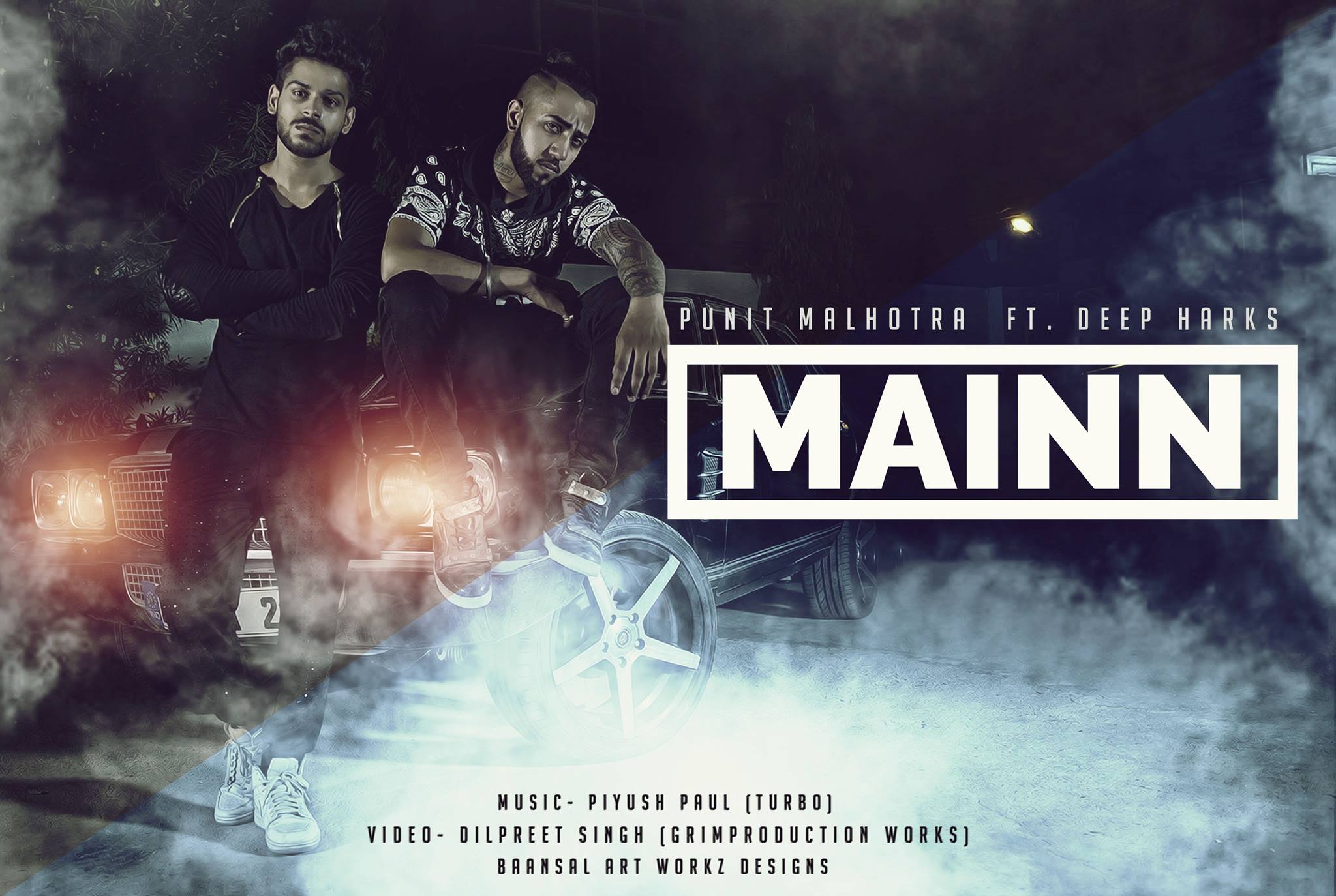 'Mainn' got critical acclamation and is definitely a track that you can bump in your cars while doing a head bang. Punit has also worked with Sikander Kahlon and Kauratan on his previous single 'Bad Girl' and he has an image of a very good looking Punjabi rapper who's style is nowhere similar to the usual rappers you're watching on your televisions. Deep Harks has collaborated with artists like Prolific, RD Prince and others but his solo drops are more appreciated by the audience. 'Mainn' was produced by Piyush Paul who is now more popular by his alias TÜRBO and he did exactly what was needed back then.
Now, they're back again with a remix of the same track which was released on November 16, 2016,under the title 'Mainn (LeanBack Version)'. This version is also produced by Türbo but there's a twist; They released the track with an amazing typographical video which was done by Amandeep, who has done a lot of other big projects which are still unknown by the underground scene. The vocals used are the same but the whole feel of the track has definitely changed.Türbo decided to keep this beat on more of the bass-driven side which is exactly what people love these days.
Both versions of this track are amazing but I still prefer the first one just because I've bumped that one more than enough. It's a melody that's stuck in my head for almost five months now. Which one do you like better? Tell us in the comments section.
Listen to 'Leanback Version' Of Punit & Deep Harks' 'Mainn' Here :