Taran Kaur Dhillon a.k.a Hard Kaur is working on her upcoming mixtape, however the name for this project is yet to be announced, nor has she made any official announcement.
She is known for doing something innovative and surprising with her projects, same is with this one. In light of the fact that this time she is working together with different artists and one of them is a rapper from Tripura, India named Borkung Hrangkhawl.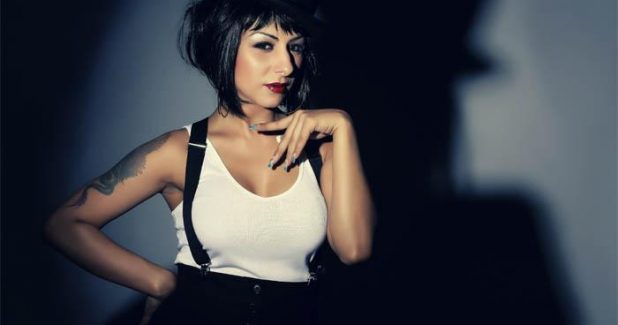 Borkung Hrangkhawl who is better known as BK is one of the first rappers from Tripura to make it to the limelight. He generally makes songs with a social message about racism and discrimination, which is confronted by the general population of northeast India. BK's style of rapping is absolutely international, his music is about mixing and teaming up with different artists from various musical backgrounds. BK started his desi hip hop career by joining a hip-hop crew from New Delhi named "DropSquad" which was later signed by Times Music in 2010 and his debut album was "The Journey" was released in 2013.
BK said "She (Hard Kaur) is coming out with a mixtape, and I am a part of it. The release date is not yet confirmed. I can't say the name of the songs at this moment." BK also told about how Hard Kaur approached him for the collaboration, he said "She is a pioneer with regards to Indian rap. In this way, it was marvellous to work with her. She dropped a message on my Facebook page and then a few days later she gave me a call. She revealed to me that she is taking a shot at a mixtape and she needed me to be a part of it alongside different artists".
Hard Kaur and BK, both are great at what they do, seeing these two working together is truly exciting as we're sure some great music will come out of it.
Watch their songs below
BK.
Hard Kaur