Shahrukh Shaik aka Emiway is one of the emerging rap artists in the desi hip-hop scene. Known for his versatility in music, this artist from Mumbai has been on the scene for quite some time now. Over the years, he gained a lot of followers, around 90k subscribers on his YouTube channel to be precise. He is known for making witty tracks like 'Aur Bantai','Maal Wali Aunty' to some hardcore hip-hop tracks like 'Tadak Padak'.
Continuously dropping singles to mark his spot in the music industry, Emiway has got a million view on his tracks. This time he decided to drop an EP. According to him, it is the right time for him to drop his EP as he knows that the scene is growing and he wants to give in his 100 percent for the culture. I  had a conversation with him about his journey, old songs, EP, upcoming projects and other things. Check out how it went!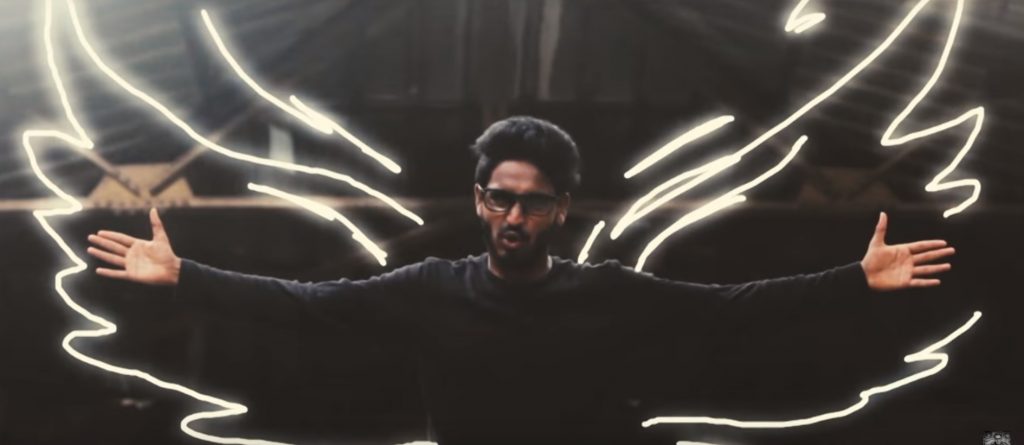 TheKJi: Describe Your Journey from getting to be Shahrukh Shaik to Emiway?
Emiway: It's better to say from Bilal Shaik to Emiway as my real name is Bilal Shaik. I was a shy guy who was very polite and Emiway is completely the opposite of him.
TheKJi: When did you decide to become a rapper? Since when have you been rapping?
Emiway: When I was in class 10, I heard a guy who was rapping an Eminem track. I found it unique and tried to gain more knowledge about it. Started writing rhymes in 2012 and from 2104 onwards I started putting my videos out on YouTube. I got failed in the 12th standard and that was my reality check. From that incident, I began considering music more seriously. It's been 3 years since I started rapping professionally.
TheKJi: Do you think you made your mark in the Desi Hip-Hop Scene with 'Aur Bantai?
Emiway: Yes, definitely! This track was very special to me as my father wanted me to do it. The response I got from my listeners was overwhelming. This track made me famous and I was asked to perform 'Aur Bantai' by the India's Got Talents's team.
TheKJi: Who was your inspiration in hip-hop? Do you have any favourites in the Mumbai Underground scene?
Emiway: Eminem is my all time favourite rapper and he is the reason behind my inspiration. Everyone is good… can't mention one.
TheKJi: Any Underground artists you would love to work with and why?
Emiway: I think each Underground artist is good as each one of them has a different style. There is no specific name that I would choose. I would love to work with them in future.
TheKJi: Do you think the criticism is good for an artist? What's your take on that?
Emiway: Yes. It's like an important part of the artist's life. You have to learn to handle it as it encourages you to do better work. Criticism motivates me.
TheKJi: You were doing singles before… What made you suddenly release your EP? Any specific reason?
Emiway: Yes, I was releasing singles and my latest release was 'Bholenath Ka Birthday'. People were not considering me as a hip-hop artist. This is the main reason I'm going to release my EP 'Mein'. It is for all hip-hop heads and a proof to everyone that I can balance both commercial and core hip-hop.
TheKJi: Do you have any special message for your fans?
 Emiway: I would like to thank my fans for believing in me and for liking work. Without you guys I'm nothing. You guys are the reason that I got the 5 million views on my videos till now. Thank you.