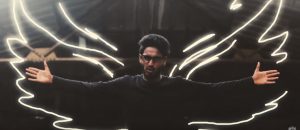 Emiway Bantai is going to release not just one track but 4 tracks in a single EP. "Mein" is coming out soon but Emiway Bantai has already made the industry aware of his presence. This happened because of his out of the box thinking and catchy tracks. If we take a closer look at his tracks, one could easily see that he doesn't sing like most of the artists. Emiway Bantai's vocal texture has its own dynamics which in fact, is his prime strength. His vocals are really fast, you have to listen to the track more than once just to make out lyrics clearly. But he also has the talent of singing his songs in a slow and serene voice which shows the incredible versatility of him.
He rides the beat uniquely and as a result, you have to listen to the track more than once to understand the lyrics clearly. He also sings in his songs but in a very slow and serene voice.
Emiway Bantai posted a picture on his official Instagram proclaiming the release of his latest EP lately. Who else is excited?
Checkout Emiway Bantai's Instagram Post here:
Well, Emiway Bantai is originally from Mumbai and his real name is Shahrukh Shaikh. He got his due fame after years of sacrifice, perseverance, and focus and commitment. He is an example as to what hard work will make you achieve.
Watch Emiway's latest release "Kala Dhan" here: