Here's the latest in the Hip Hop rumour mill: Eminem's about to drop a track!
What? Really? Noway! Well, we're not sure. And no one really is. But, he's got the world talking about this surprise track all over the world.
And, it all started because of Paul Rosenberg, Em's manager, dropped this pic on Instagram.
Apparently, close up geniuses around the world can spot April 9th written on Eminem's palm. Do you see it? I kinda do… But I kinda don't.
And then, there's that cryptic message: "It's been a long time…"
Does that mean it's been a long time since Paul hung out with the Rap God? Or has it been a while since Eminem dropped a new song? OR, does it mean that it's been a long time since Eminem paid Paul Rosenburg?
I think it's the last option! (haah!)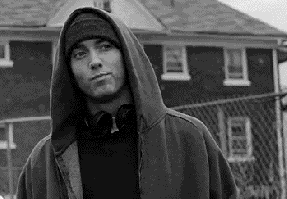 So what do you think? Em's coming out with a track? Or is this just online yappin' at it's best?
Some Fans Think @Eminem Has Teased New Music Release Date In This Pic w/ Paul @Rosenberg https://t.co/ZHl2k5FUfr pic.twitter.com/VheTuGmLby

— Hip Hop N More (@HipHopNMore) April 5, 2017
i cant imagine how EMINEM and paul rosenberg jus CASUALLY WALK INTO A 711 AND TAKE A MASTERPIECE SELFIE SOMEONE EXPLAIN TO ME HOW THEY DO IT

— annalisa//∃ (@annalisaxshady) April 5, 2017