As I mentioned in my early post 'Evolution Of Bangla Hip-Hop', that Bangla hip-hop made its way in early 2000. Bangla hip-hop is all about the lyrical expression of cultural identity, political issues, and social problems. These things have helped Bangla hip-hop as one of the growing genres in the Bangladeshi music industry.
However, this post will cover the dope Bangla rappers in the Bangla hip-hop scene. These rappers have contributed a lot to the growth of hip-hop in their country. So, here's the list of dope Bangla rappers:
1. Black Zang
Black Zang, also known as King BZ, is a known successful rap artist from Dhaka, Bangladesh. With multiple hit record release, he's already been known as a very dedicated hip hop head to our Desi hip-hop community.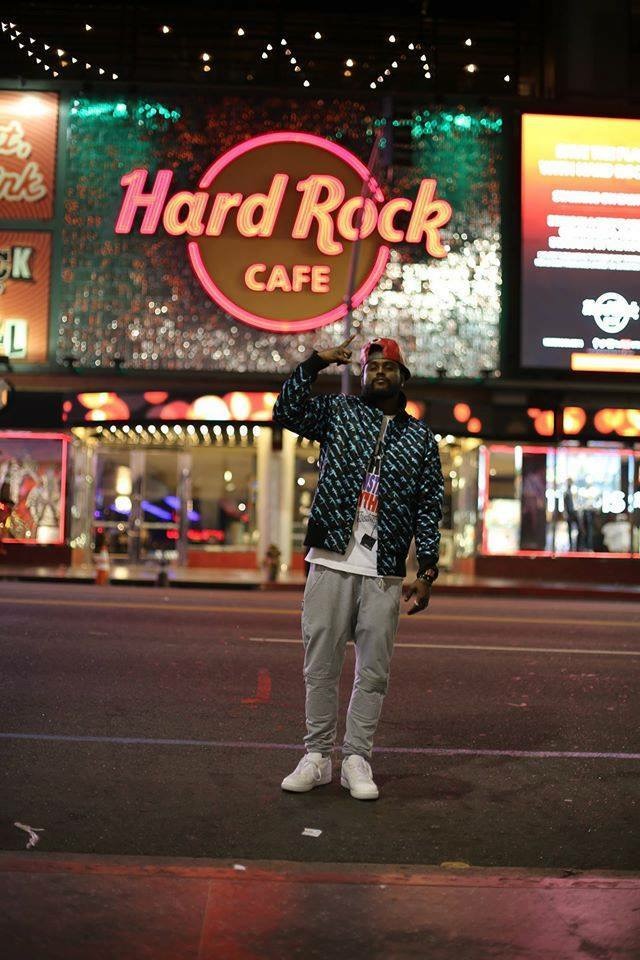 Currently, he is hosting a radio show, Planet Hip-Hop on 101.6 FM, every Tuesday from 9-11pm. In addition, he talks about the different aspects of the hip-hop movement in the show. As a matter of fact, he also opened a YouTube channel based on his radio show in order to reach a wider audience. From this, he is trying to help everyone to get a little recognition for their hard work. This platform helps him to explore hip-hop and keep him engaged with his fans.
2. Towfique
Towfique is a hip-hop artist from Dhaka, Bangladesh. He is co-founder of a crew, Rajotto, alongside Faisal Roddy. They released their first album way back in 2010 under Ektaar Music.
Later in the year 2014, they released their second album DASHOTTO under G Series. till now, they have released "Bidrohi", "Nagordola", "Protissruti", "Atto Kothon", "Char Beharar Palki" and to name a few.
3. Nizam Rabby
Nizam Rabby is undoubtedly one of the most insane rappers in the Bangla hip-hop scene. He is from Khilgaon. In addition, he is currently working on his upcoming mixtape "N.D.E".
He is known for tracks like "All I Need Is Peace", They Not Stupid, and "Paap". He has been in many Bangladeshi hip-hop albums.
4. MC Mugz
MC Mugz is a hip-hop artist and a crew member at Deshi Mc's. He is spitting from a quite long period. You guys should check his music as he is dope and got a sick flow.
He is famous for doing tracks like "Jalali Set". He is the who started doing Gangsta rap in Bangladesh.
5. SHAFAYAT
Shafayat Hossain, popularly known as SHAFAYAT is a rapper from Dhaka city. His main influences towards his music are the streets of Dhaka. He thinks that rap is something that gives him liberty to write about anything. He is a member and a co-founder of a hip-hop crew Jalali Set. Mike Shinoda is his major inspiration in the game.
Mc Mugs has mentored him throughout his career as an artist. He got his recognition by his track "Sura Target".
6. Wasi Mahmud Abir
Wasi Mahmud Abir aka Aeinstanza, is a professional rap artist of Bangla hip-hop. He is also known as The Godly Demon. He started rapping since he was in grade 4. He loves fusing rap with different genres and mostly he tries to do rock and rap.
He is running an independent label called  "Children Of Last Demons – C.O.L.D." Rappers like Eminem and Tech N9ne was his major influences.
7. V.X.L
 Syed Mashuk Vishal known by his stage name V.X.L aka Versatile X-plicit Lyricist. He is been doing hip- hop since 2009. He is associated with Underworld, a hip-hop crew which was created by him and Punksta way back in 2009.
He got his inspiration from the artists like Eminem, Tupac, Biggie, outlaw immortals, Outkast, Hopsin, N.W.A, Ice Cube, Ice-T, KRS One. Besides hip-hop, he is a huge fan of rock, blues, jazz and reggae, and groove metal.
8. Punkstah
Punkstah was born and raised in Dhaka. He fell in love with hip-hop at a very young age. Explored it and got into Bangla hip-hop in 2009. He worked in several mixed albums. He is also affiliated with Uptown Lokolz.
He also won an award "Silver Song A&R Award" for a well written original song that is "Untouchable Remix".
9. Skibkhan
Skibkhan is one of the first rappers from Bangladesh who started out as a gangsta rapper with his band called Deshi MCs. He became a rage among the young adults and school kids while generating outrage among the elderly citizens. He sees Tupac, Biggie, and Eminem as his role model. In addition, with every release, he wanted to send out positive messages but also express more about his country.
The rapper who developed his skills over a period of time started out as a gangsta rapper but eventually, social issues became an important theme in his art. As a matter of fact, he focuses on spreading the word about the condition of his country- the discrepancies in the system.
10.Irfu
Syed Fuad Irfan, popularly known as Mizta Irfu started his musical life as a rap artist way back in 2008. He is a Bengali rapper signed up with an international record label called HTM Records. In 2015, he Introduced new school Bangla flow by dropping a mixtape called "New School Bangla".

He is known for his trippy Bangla flow which can be seen in tracks like "Khandani Swagg", "Kush", "Nai Bichar-No Justice
THESE ARE THE RAPPERS WHO HELPED BANGLA HIP-HOP SCENE TO GROW. COMMENT BELOW WHO IS YOUR FAVORITE BANGLA RAPPER IN THE DESI HIP-HOP SCENE.