Manjeet Singh popularly known as Velly aka V.R. Creative Films is a Chandigarh-based rapper and a music video director. He is also the member of a hip-hop crew "Kala Kurta Gang". He is one of the best music video directors we have in the desi hip-hop scene right now. We all have seen his work in tracks like "Gaddi" featuring Veer Karan and Rob C, "Hot Munda" by Sikander Kahlon and several others.
Every underground hip-hop artist wants to work with him. Velly's work is getting better and better and believe me, he is going to be the dopest music video directors in the coming days. I had a little conversation with him about his journey and his upcoming projects. Here's is how my conversation with him went:
The KJi: TELL US WHO IS VELLY? HOW V.R. CREATIVE FILMS HAPPENED TO YOU?
Velly: Velly VR was only Manjeet Singh who had dreams of doing something big in life. However, I had no idea what I was going to do. I was only 21 and I used to perform in colleges and gradually, my interest towards rap increased. My first mixtape was "Vibrations 2" with Davvy Singh in 2011. At that time, I felt the requirement of a unique name for myself.
I was sitting with Davvy paaji and asked paaji "Dasso paaji koi kaim jeha naam (Suggest me a dope-ass name bro)". At the same time, my phone rang and my ring tone was "Ni tera velly yaar taan dinney dikhadu taarey" by Lt. Kulwinder Dhillon. "Velly" clicked my mind and Manjeet Singh became Velly Rapper.
Later, I made the video of my first song "Mera Naam Velly Rapper" which was directed by Mandeep 'Brown' Sodhi. He's a genius and very creative guy. I have learned a lot from him. My first track was aired on MH1 and that was a wonderful feeling.
After meeting Mandeep Sodhi, I developed interest in video making. I purchased a Nikon D5100 and started practicing. It took me 2 years to learn direction, lighting, and editing and my guru was YouTube. After that, I purchased Canon 5d Mark 2 and the first video I directed was "Dil Di Gal" by Rob C. At that time, I needed a name for my video production, So I took "V" from "Velly", "R" from "Rapper" and made VR Creative Films. As of now, I have made 78 videos. Directed stars like Deep Jandu, Gangis Khan aka Camoflauge, Divine and have also covered the live shows of Manj Musik, Raftaar, and Nindy Kaur.
The KJI: HOW DID YOU GET IN TOUCH WITH SIKANDER KAHLON?
Velly: I use to make videos for Rob C and at that time Sikander Kahlon liked my work. After that, we met and shot "Hot Munda". Till date, I have filmed 17 videos for Sikander Kahlon. I have also featured on tracks like "Game Over" and "Tu Ki Samjhaya".
The KJi: YOU HAVE ACHIEVED A CERTAIN RESPECT TOWARDS YOUR WORK. HOW DO YOU FEEL ABOUT IT?
Velly: Well yes, it feels really awesome when people start recognizing you by your work. I get phone calls and messages regarding my work. This motivates me a lot as I am not a very big director. I have only one camera, lights and my PC. That's all. You won't believe, I shoot videos with no crew and all the set up is done by me. So, when people appreciates the work that I do with such limited resources, it motivates me a lot. It's really a big thing for me.
The KJi: IS IT DIFFICULT FOR YOU TO SWITCH YOUR CAREER FROM BEING A RAPPER TO A VIDEO DIRECTOR?
Velly: Rap was not my career. Switching to video making is not that difficult. I still do rap but I am not good in rapping so I do it for fun. My last rap was on a track called "Game Over". Now I am so serious about my work that I started constructing a double story professional video studio in Mohali. I just want to say that my family did a lot for me, they never questioned me. I left 3 jobs solely to do video making, I can't do a 9 to 5 job.
My parents always support me and have their firm believe in me. Now, I am happily married and my wife also motivates me a lot.
The KJi: WHICH CAMERA OR LENS DO YOU PREFER WHEN YOU SHOOT INDOOR AND OUTDOOR? SOME TIPS FOR UPCOMING DIRECTORS?
Velly: I prefer Canon 5D series. It's the best camera series if you want to shoot a video for YouTube. For video making, just buy 50mm, 20mm, and 70-200mm. With these, you can shoot close-up, tight shots and wide shots. Just place two lights, you can shoot in dark room too.
For beginners, I prefer Canon 1300D, it costs less and is good for practicing. You don't need to go for video production courses, just open YouTube. You won't believe I have shot more than 12 videos at my home, making  my own sets. For editing, I prefer Adobe Premiere CC. It's not a rocket science, practice makes you more perfect.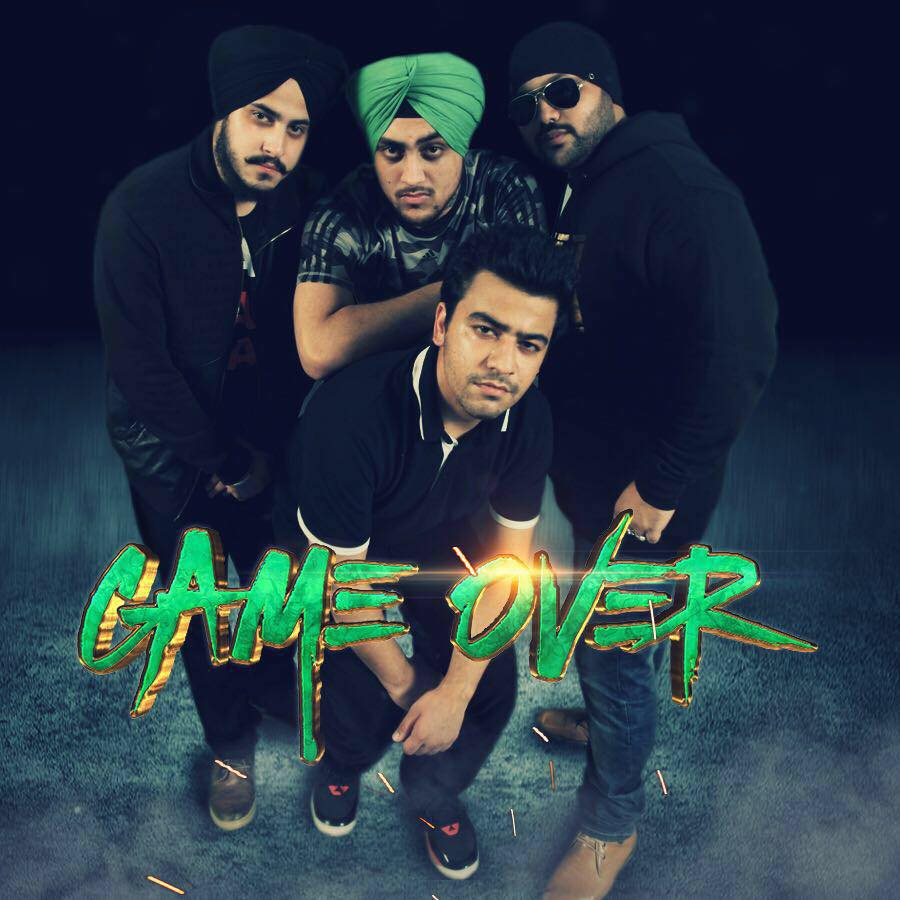 The KJi: WHAT ARE YOUR UPCOMING PROJECTS? SHOULD WE EXPECT YOU ON THE KKG MIXTAPE?
Velly: Well, I am too much busy in videos that I am not getting time to make tracks. Many upcoming projects are there but all are of videos. Nope, I am not on the KKG mixtape. I am making videos for KKG mixtape instead.
The KJi: WHAT SPECIAL MESSAGE DO YOU WANT TO GIVE TO YOUR FANS WHO RESPECT AND LOVE YOUR WORK?
Velly: Much love for the fans who love my work. Keep supporting me. There is one thing I want to say to all of you, don't expect too much. When you start working in this field, have confidence in your work and never expect too much. Just complete your project and start the next one. You will notice one day you will become better and better with time. Never lose hope "Kyu ki aisa hi hai industry ka dal dal".  Rome was not built in a day, so keep working hard. God bless you all.
Here is the exclusive interview of Velly aka V.R. Creative Films. I hope a lot young upcoming video directors will gain some knowledge from him. Leave your feedback in the comments section and tell us whose interview you want to see on Desihiphop.com.