It's a new week and that means a new Hot 5!
As you know, there are tonnes of Desi Hip Hop and we try our best to watch out and listen to every one of those. Below are the hot 5 Tracks we're feeling this week at DHH HQ.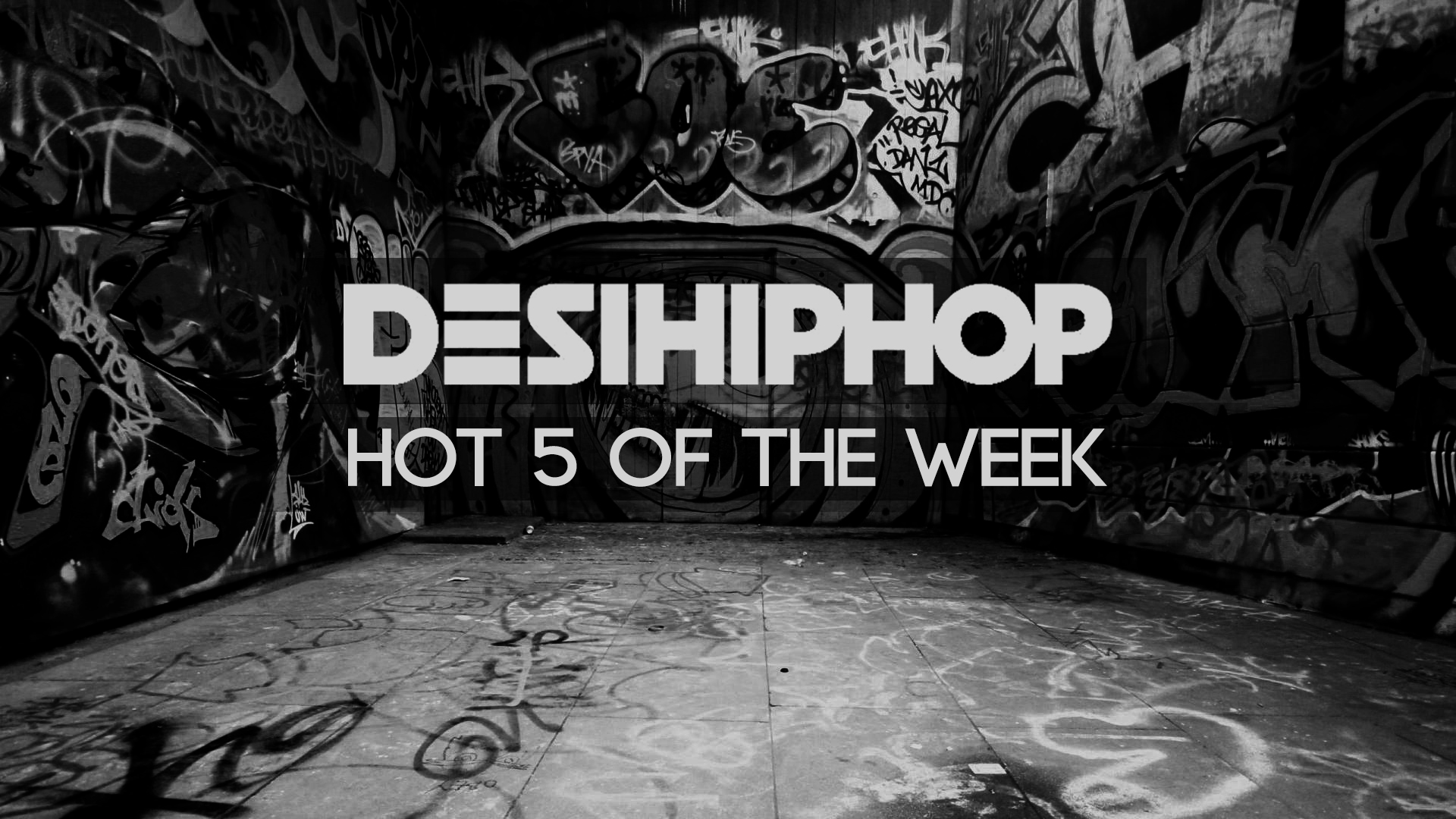 1. 'AZAAD HU MAI' – NAEZY
Audio streaming platform Saavn has recently launched their #HipHopMovement, the streaming App teamed up with Naezy to release the track under the 'Artists Original' initiative. The track resonates his struggles from being born in an Orthodox Muslim family to pursuing his dreams. The lyrics exhort freedom, which for Naezy, is a path defined by hard work, perseverance and hope. He has done justice to the beat with his sick flow. Now we await the track's music video, which is sure to set the fire in the scene.
Listen 'Azaad Hu Mai' by Naezy here:
2. 'TBP INTERNATIONAL (PAKISTAN)' – HASHIM NAWAZ, OSAMA COM LAUDE, XPOLYMER DAR
TeamBackPack is one of the biggest names in the hip-hop scene worldwide. This week, they released their #TBPINTL edition which features some of the Pakistan's most famous rap artists in the business right now. Usman Ghauri aka BCL Blade produced this vox-driven instrumental and programmed the track which is sure to give you chills. Jawad Zeb shot and edited the video. This track covers everything from the days of the struggle to politics. So, if you're a close listener of hip-hop, this one was made for you.
Watch 'TBP International (Pakistan)' by Hashim Nawaz, Osama Com Laude and Xpolymer Dar here:
3. 'FLAWLESS' – NASTY NINJA
Sumeet D Suvarna aka Nasty Ninja seems charged up as 'Flawless' is his second release in a single month. Unlike his previous releases, 'Flawless' is all about the girl who has been on Nasty's mind. His Mumbai's Finest crew member Diefferent produced this instrumental for him and everything about this track is on point. People who're casual hip-hop listeners will also like it as this not about insane flows or crazy rhymes. Shah Rule has mixed and mastered this track and those who've been following Nasty Ninja's music are aware of Shah's role in his sound.
Watch 'Flawless' by Nasty Ninja here:
4. 'UNDERRATED' – PARDESIYA AND HINDIRAPSOLDIER
'Underrated' came out and instantly got our attention. This track is all about flows and rhymes Hindi. Instrumental produced by Lasik Beats goes well with the track and Pardesiya is getting better at a very impressive rate. Hindirapsoldier has always earned respect by dropping tracks and there's no doubt about it. As the title suggests, this track is all about being underrated in the rap scene. If you like flows and an up-tempo track, you gotta hit the play button below.
Listen to 'Underrated' by Pardesiya and Hindirapsoldier here:
5. 'TRUST' – M.C. AZAD
M.C. Azad is known for going on a track with stopping. This track is about not trusting anyone and how it has been helpful for him in the game. He even added his verse from his previous release 'Bad Boyz' after 'Trust' ends and this is just a cherry on the cream. Both of the tracks are produced, mixed and mastered by Sound Shikari. M.C. Azad has delivered tracks like 'Chitta' in the recent past and holds an image of a conscious/rebellious rapper.
Watch 'Trust' by M.C. Azad here: