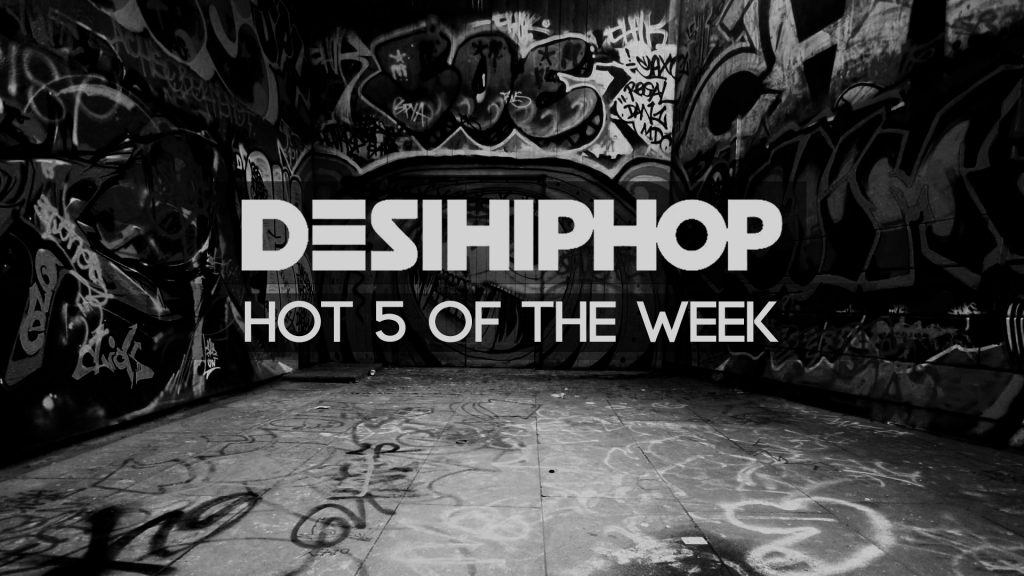 Desi Hip Hop is growing in India and it is growing at a fast rate. There are a tonne of releases every week and at Desi HipHop, we try our best to watch out and listen to every one of those. Below are hot 5 Hip Hop tracks we're feeling this week at DHH HQ.
1. HIGH SCHOOL LOVER – HARRY CHEEMA
High School Lover is a single that talks about the problems that one of the two partners face while living in a long distance relationship but with a flavor of humor. Harry Cheema wrote, produced & recorded everything by himself & created this masterpiece. It's a solid recommendation from our side as this track will surely relax your inner self.
2. BHOOK – YOUNG BONE FT. DJ ABDUR, HASHIM ISHAQ & MARSHALL
This single by Young Bone is definitely lit. This track is basically about their respective perspectives towards life & people in general. Marshall's verse is the one that you should definitely not miss. His flow & lyrics are totally killing the beat. It's a cross-border collaboration which is an example of 'Unity Through Hip-Hop'.
3. SAUTAN BY YAWAR & HARJAS
This is the first time Yawar has released something as a vocalist. This R&B/Rap track is definitely a commercial sound but is something that one should not sleep on. Harjas comes in to give this track a Hip-Hop touch with his verse. Yawar produced the track himself & both of these artists contributed in it's writing. It's definitely a must check.
4. OOOUU! (DESI REFIX) – DEEP HARKS x RD PRINCE
This remix of Young M.A.'s original version is all about punchlines & bars. Deep Harks is definitely climbing hills with every of his recent releases. RD Prince is another rapper on the track who continues this killer-spree with his punches like "Ye hai bhai Delhi yahan na chale shooter wooter, Keval 2 rupey ke blade se dun khaal teri udhed". Fan of bars? This one is for you.
5. SAROOR – RESHAM SINGH ANMOL FT. RAFTAAR
It's an urban single & is a blend of many genres like 'U.K. Bhangra' which is a very popular Punjabi music's sub-genre & has a few elements of Hip-Hop music & Electronic Dance Music. Resham Singh Anmol's this commercial release is first single from his forthcoming album 'Urban Desi'. Raftaar recorded a Punjabi verse to give this track his blend.