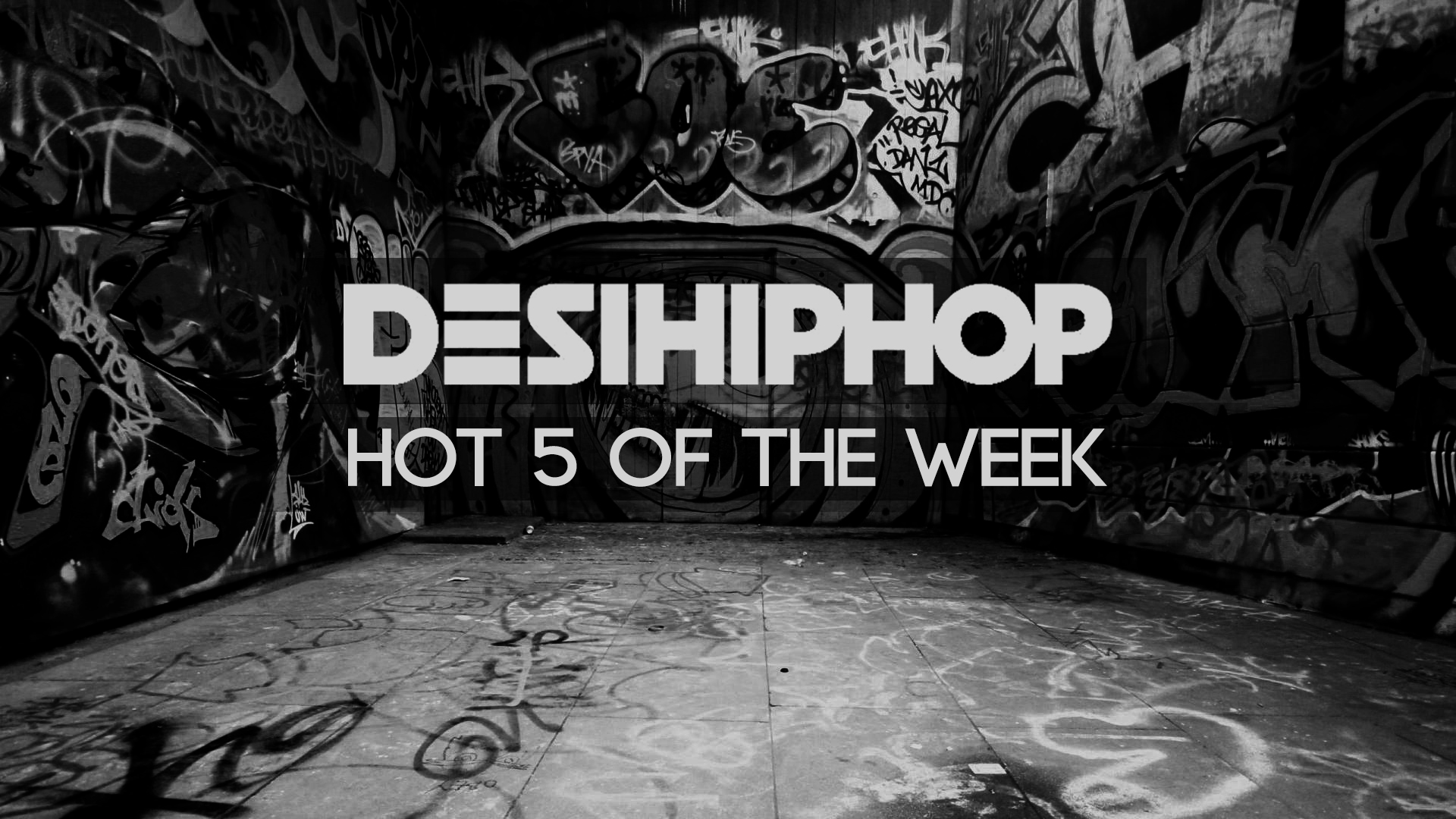 Desi Hip Hop is growing in India and it is growing at a fast rate. There are a ton of releases every week and we at Desi HipHop try our best to watch out and listen to every one of those. Below are hot 5 Hip Hop tracks we're feeling this week at DHH HQ
1- Believe In You – Raja Kumari
Raja Kumari is back again with another song "Believe In You", to change what you think of South Asians in the music industry. She is one of the very few Desi artists in the US to have been signed by a label, no less a major like Epic Records. Check out Raja Kumari in 'Believe In You'.
2- Fearless – Lazarus & KXNG Crooked
Lazarus dropped Fearless alongside the West Coast OG and one-quarter of the super group 'Slaughterhouse' KXNG Crooked just a few weeks ago and it is a must check out.
3- Put Your Belt On – Ishan & Ayaan Davé
Ishan & Ayaan Davé are young kids from San Jose who just dropped an anthem 'Put Your Belt On' it's already spreading across on internet & local schools. Where people are doing #PYBO dance, have a look at how these kids are taking over the internet by storm.
4- Kaun Hoon Main – SMASH Nasty Ft. Slyck TwoshadeZ
The Smash Nasty's new video, 'Kaun Hoon Main' featuring Slyck TwoshadeZ is being loved by the indian underground scene and it has already crossed over 8k views in a week. Hook is really catchy and it is a must listen.
5- Take Off – DrG
DrG just dropped some new heat, 'Take Off' we can see Desi Hip-Hop is on the rise and everyone is trying to make their mark and that's what DrG did with this song. This track has already gained 20k+ views and being loved by everyone.