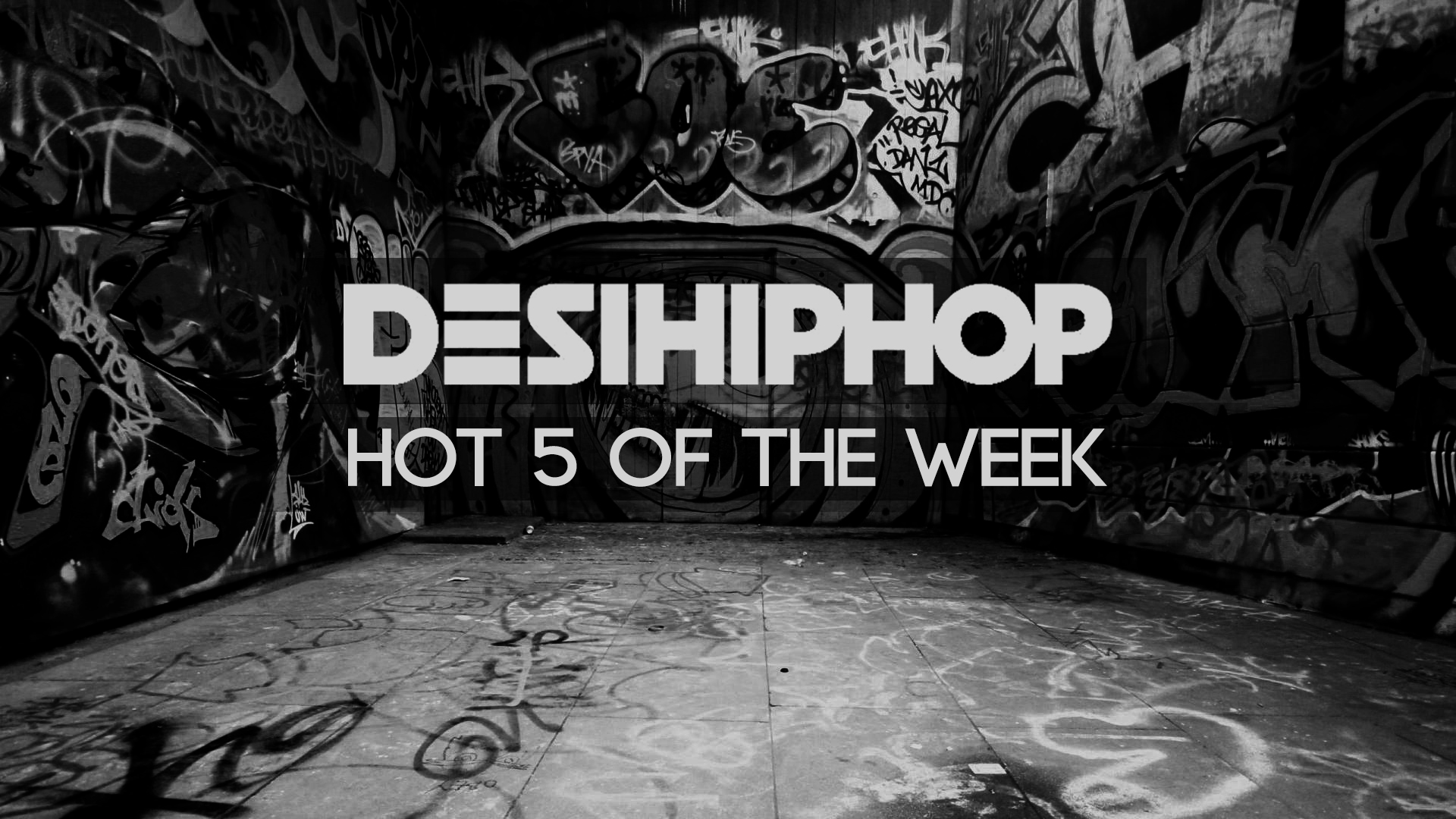 Desi Hip Hop is growing in India and it is growing at a fast rate. There are a ton of releases every week and we at Desi HipHop try our best to watch out and listen to every one of those. Below are hot 5 Hip Hop tracks we're feeling this week at DHH HQ.
1- Don't Hold Back – Ranveer Singh
Ranveer Singh has taken a step which probably has not been taken before by anyone in the Indian entertainment industry, Bollywood at least. In this massive collaboration between Jack Jones and Ranveer Singh, one might expect him to have either written, rapped or danced but as it goes, he did all of the three and if anyone expects him to have rapped in a cheesy four by four structure then they are in for such a disappointment. It's actually very very good!
2- Jeene Ka Shauq – Salim Sulaiman and Mumbai's Finest ft. Siddharth Basrur
This is one of the biggest collaboration of a Hip Hop group/artist till date. Mumbais Finest OG's from Bombay has collaborated with Salim Sulaiman one of the biggest Music Producer duo in Bollywood. 'Jeene Ka Shauq' features another singer 'Siddharth Basrur' and this song is straight up fire. Check this out below –
3- Pay Per View – Rob C Ft. Brutas
Here we have Rob C, Mohali City's OG and member of the infamous group KKG. He is out with a brand new track and music video 'Pay Per View' with a new artist featuring 'Brutas' who features in it. Rob C killed it with his tongue twisting rhymes & bad ass lyrics.
4- IDGAF – Hardy Ft. Olvin
Hardy and Olvin who started their way up by releasing one refix after another have again collaborated on IDGAF. The beat is obviously killer and the whole vibe gets lit with the hook. This is the sort of hook you want to listen to on your way to work but not get too amped up. Hardy goes in on the first verse and there is a tremendous shift in flow from his previous releases and he has picked up the pace, this could be due to the requirement of the beat but nonetheless sets up the tempo. Olvin starts off his verse by quoting why he is a 100 at his game and puts Mohali city on the map, he follows this up with calculated brags and boasts. The dude has upped his game in terms of lyricism and how to put different structures.
5- Zindagi – GhaAtak
"This song is basically about the dark life of lower middle class, domestic violence , dreams, never say die attitude, struggle for money. Many of you can relate with this." We came across another tributary called 'Zindagi' by an artist named 'GhAatak'. He tunes up his skill set he will go a long way.