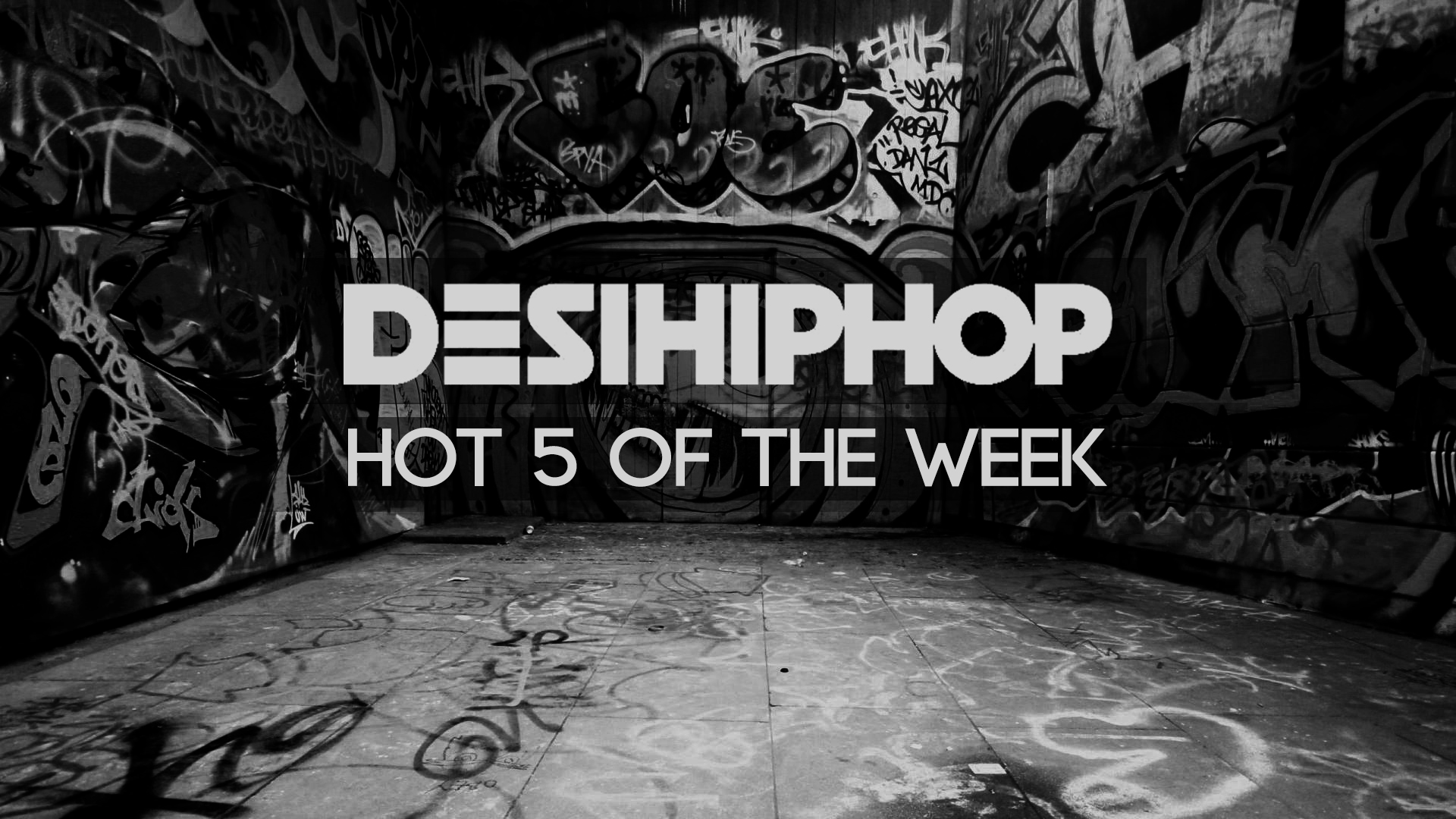 Desi Hip Hop is growing in india and it is growing at a fast rate. There are tons of releases every week and we at Desi HipHop try our best to watch out and listen to every one of those. Below are hot 5 Hip Hop tracks we're feeling this week at DHH HQ.
1- Freestyle – Cafy Khan Ft. Rarri Kid
Cafy Khan is back with 'Rarri Kid', a new talent from chandigarh in this new music video titled 'Freestyle'. Check out the video below and drop your feedback on it. We're excited to hear this new sound coming out of  Chandigarh and the Mohali area and have big hopes for not only Cafy but also the tight flows and laid back style of Rarri.
2- Naayak – RAGA
Naayak is a remake of ILL Mind of Hopsin 8 and rapper did justice to the beat with his lyricism. Naayak by Raga is a must watch as we at DesiHipHop recommend it to you.
3- Poison – Prolific
Poison is the brand new single from Prolific's upcoming mixtape 'Take Off' which is due to be released later this year. When we asked the rapper what this song 'Poison' is all about, he replied "Poison is all about myself, my views on everything which I observe all around."
4- Never Died – Crossroad25 Ft. Unknown Mizery
Unknown Mizery dropped a new music video titled 'Never Died', it's one of the singles from his unreleased album 'Never Born, Never Died'. All the songs from the album were written and recorded in Belgrade at "The Children Of The Corner Studios". This video is the unofficial visuals to this song, just something simple for y'all to look at while listening to the words and vibration of this single.
5- Bobby Singh Johnson (Unofficial Remix) – A Attri
The first few bars of A Attri in Bobby Singh Johnson comprise of comparisons of him being unique in a very straightforward manner. The rest of the bars have him bragging and boasting just like any other Joe but the way he delivers it makes him different. The dude is blessed with a very distinguished voice which can be experimented with different flows.
Bonus Track – 
Pardhaan – Darr Jata Hoon (Tribute to Sam & Jay Bee Shikari)
Pardhaan dropped a heartfelt tribute 'Darr Jata Hoon' to his close homies, 'Jay Bee Shikari' and 'Desi Sam' last week. "Iss Khayal sey main darr jata hoon, ki hum mil nahin payengey." This literally translates to, "I am scared of the thought that I might not see you again." The audio and video both depict the pain which Pardhaan and his crew are going through. We would like to salute Pardhaan for his noble effort.