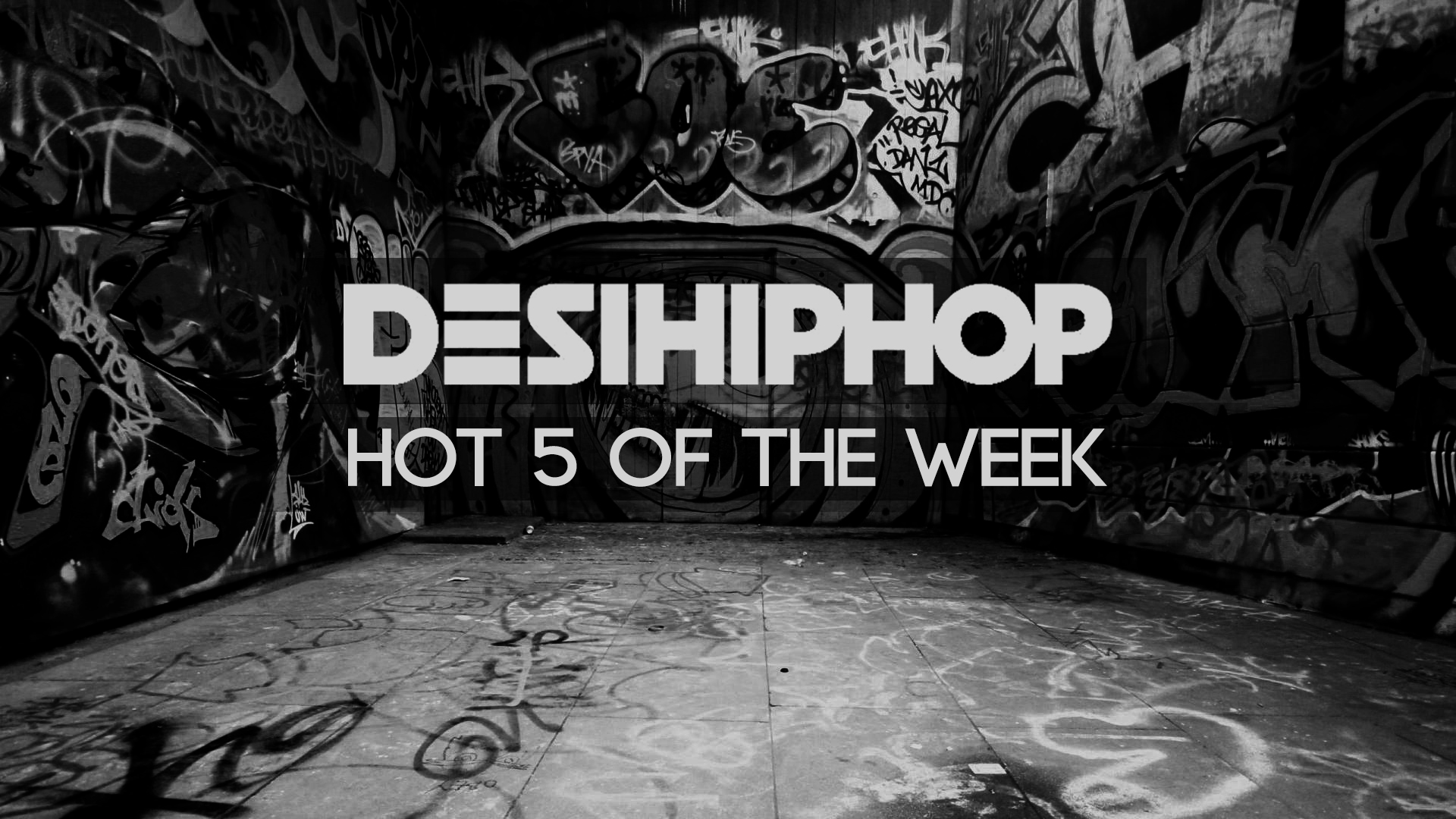 Desi Hip Hop is growing in India and it is growing at a fast rate. There are a tonne of releases every week and at Desi HipHop, we try our best to watch out and listen to every one of those. Below are hot 5 Hip Hop tracks we're feeling this week at DHH HQ.
1- Pull The Trigger (Remix) Freestyle | Venor NRS & Black Zang
Venor NRS and Black Zang come out from two different countries and they speak a different language. Both the artists came together with one commitment only which is, MUSIC HAS NO LANGUAGE and that how this international collaboration came into being. They used the instrumental of Pull The Trigger by 'Russ' in this joint bringing some heat from France and Bangladesh. This is a must check track and we recommend you to not miss this one.
2- Humble Up | Guru Lahori & Rush Toor
Guru Lahori and Rush Toor from the all the star crew 'BEG' bring in some major heat in their latest track 'Humble Up'. One among the few torch bearers of Desi Hip-hop from North America is back and with a dope joint.
The track comes along with a killer video and it is very simple but fruitful. Clean cuts and edits have been used to show how Rush and Guru have been chilling and killing time. You got to check out the video right here :
3- All I Need | Ikka
Ikka is back with another track for all his followers, 'All I Need', which released last week and the song created all the buzz you would expect from a mainstream video drop.
Ikka is not a new name in the music industry and has made his mark with everything he did. From writing lyrics to featuring in Bollywood and collaborating with big names, Ikka has it all in his bag. 'All I Need' was composed by Rajat Nagpal and mix and mastered by Gaurav Dayal. Check out the music video for 'All I Need' below –
4- Shabdkosh | Raga
'Shabdkosh' literally translates to Dictionary and Raga just might have the most intense vocabulary among all the Hindi rappers. It is not just his vocabulary but also the way he delivers his bars in front of the microphone; the slightly husky voice dripping with cockiness is his trademark style. He went ham on the 'TroyBoi – Do You' instrumental, the beat has a relatively slow tempo which allows the rapper to showcase his skill set.
5- Aji Mera Ghanta | Muhfaad
'Aji Mera Ghanta' is a pretty good track and seems to have a subliminal message. There is no doubt that Muhfaad can spit, in fact, he has one of the meanest flows from the Northern part of the country. Exemplary punches in a very compactly structured verse along with a very Delhi flavoured sense of wit sprinkled throughout the track make this track an earworm kind of track.