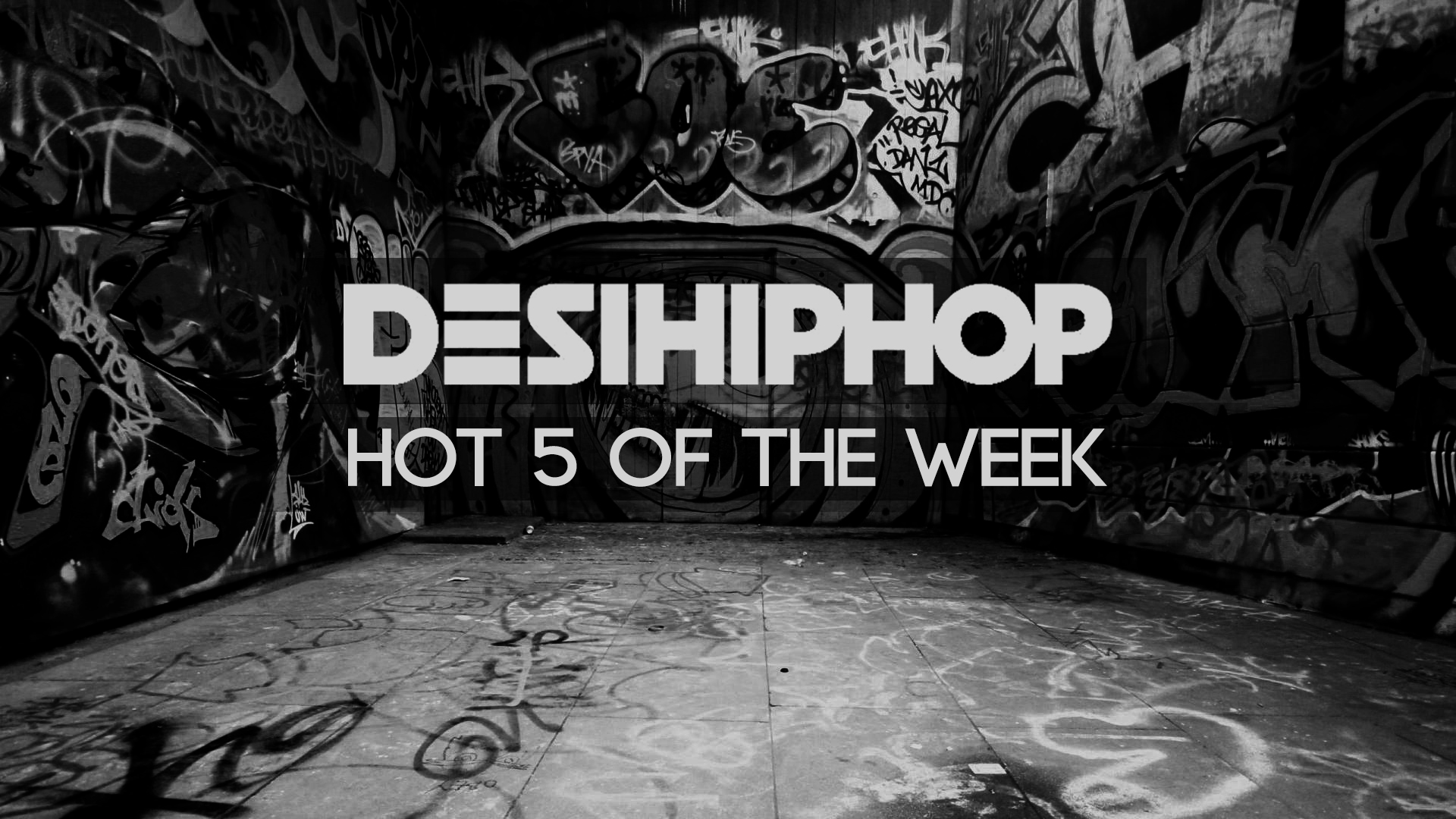 Desi Hip Hop is growing in India and it is growing at a fast rate. There are a ton of releases every week and we at Desi HipHop try our best to watch out and listen to every one of those. Below are hot 5 Hip Hop tracks we're feeling this week at DHH HQ.
1- Zamana Jali – Bohemia
The first video from Bohemia's 5th studio album, 'Skull & Bones' is here and it was worth the wait. In the video Bohemia is seen having a glimpse of the world on TV. He reflects on what he is seeing these days through his rhymes while maintaining his composure.
2- Eminem – Campaign Speech
Eminem drops a massive new track which has the ambiance of a freestyle ,"Campaign Speech". It is encapsulating everything and anything which has happened this year. He kills Trump with his bars on the 2016 election.
3- Kar Jo Sahi Hai – Nasty Ninja
Nasty reveals a rather personal side on 'Kar Jo Sahi Hai' and delivers a message too. He starts a story and in every bar you see him dropping a lesson which his journey has taught him thus far.
4- Musafir – AJ Bhargava
AJ Bhargava who is trying to make his mark, drops his track 'Musafir' and it is better than a lot of music coming out these days. This one man team has been dropping music regularly and this might be one of his better track till date.
5- The Desi Unit Cypher – MaaHaa x Raahi x The Siege x ZeeVaas x KING ND
Five different rappers from five different cities come together to give you one awesome cypher. The Desi Unit Cypher features Maahaa from Hyderabad, Raahi representing Chandigarh, The Siege is putting Bombay on the map, ZeeVaas hails from Bengaluru and the Hindi spitter KING ND is from Chennai. Check out this multi-city cypher on our hot 5 list.