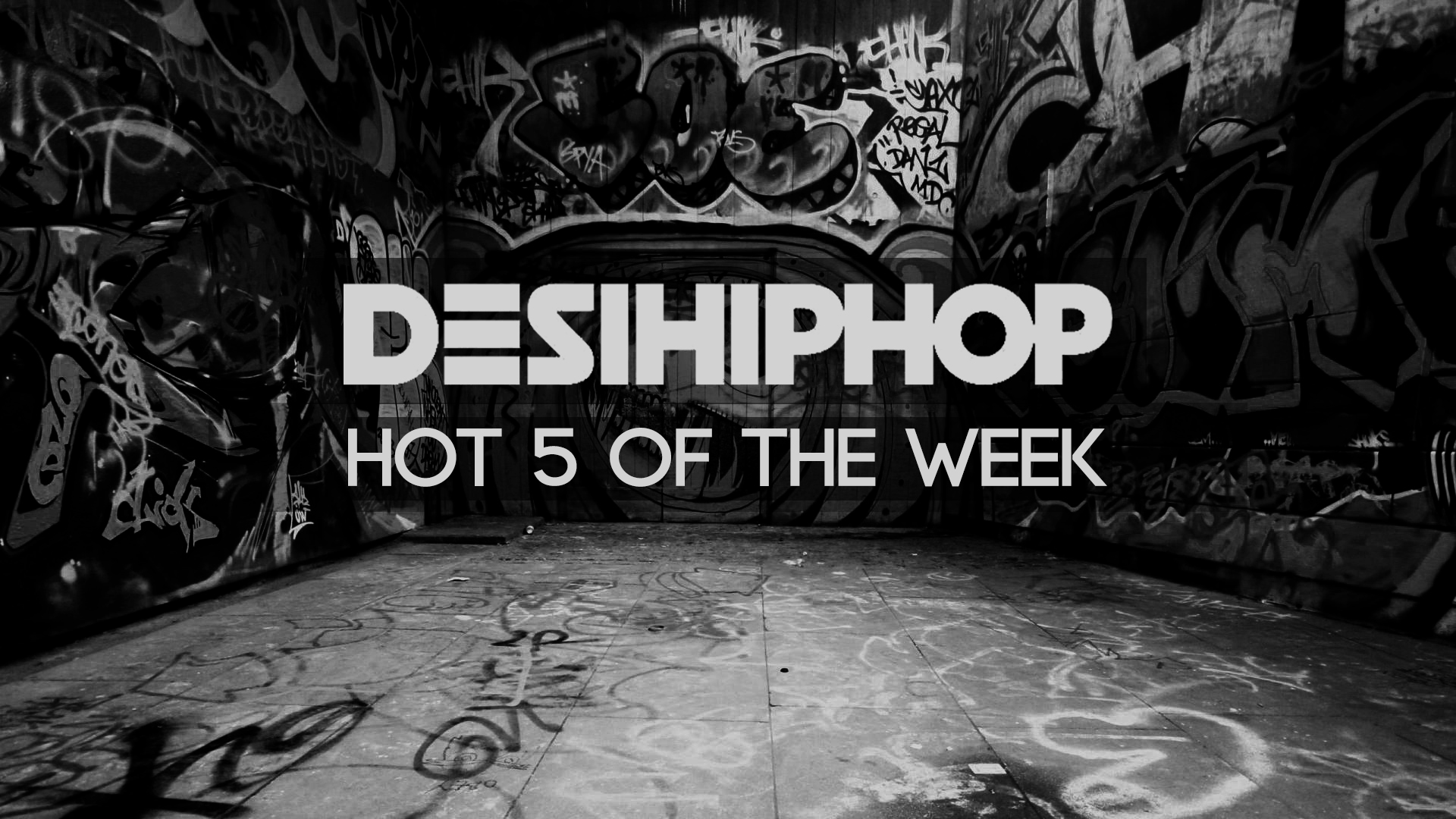 Desi Hip Hop is growing in India and it is growing at a fast rate. There are a ton of releases every week and we at Desi HipHop try our best to watch out and listen to every one of those. Below are hot 5 Hip Hop tracks we're feeling this week at DHH HQ.
1- Fun Dekho | Emiway
Emiway's latest drop 'Fun Dekho'. The flow is on point and the content is fun and quirky but if you pay close attention you can decipher a deeper meaning. It comes alongside a killer video and yet again the VFX and editing are on point. The beat although is a sample but the mixing and mastering by Muhfaad brings out the best out in track. He is staying relevant by consistent releases and getting cockier with every release.
2- G Maane | Prabh Deep x Sez
New Delhi front runners Prabh Deep and Sez just bought that fire back to the scene with 'G Maane' . It's the second drop from the upcoming album 'Class-Sikh' by the duo Prabh Deep X Sez. This is a true banger and the wait for the album just became more difficult.
3- Bass Vibrate | Tyson X Rishabh
It is always fantastic when you see the marriage of two different genres. The tape Bass Vibrate here is the union of Bass Music and New School Trap Hip-Hop. Tyson X and Rishabh have collaborated to bring out the best in both genres by fusing their elements. In the before mentioned genres, the 6 track mixtape encompasses varied vibes, killer flows and the production is spot on.
4- Durga Vibes | Han-x x Beatbaksho x Lmg Beats
'Durga Vibes' is a concept that LMG Beats and Han-X came up with a couple of weeks back. Along with BeatBaksho, the team worked on the track in just one night using vocals, body percussion and beatboxing. The track starts by paying tribute to the concept of Bol (the 'language' used for playing Tabla, Dhol and similar instruments). There are bits where beats are laid based on the format of percussion through the festival, that are originally played at the Mandaps and Temples.
5- Future Remix | Bohemia x KING ND x Sound Shikari
Rapper 'KING ND' from Chennai City did a remix to one of his favourite track from the album 'Thousand Thoughts'. KING ND connects his part of story to the Theme behind FUTURE. Even though it being an unofficial remix he's glad to be on the same track with Bohemia. The beat is remade and mixed by Sound Shikari.