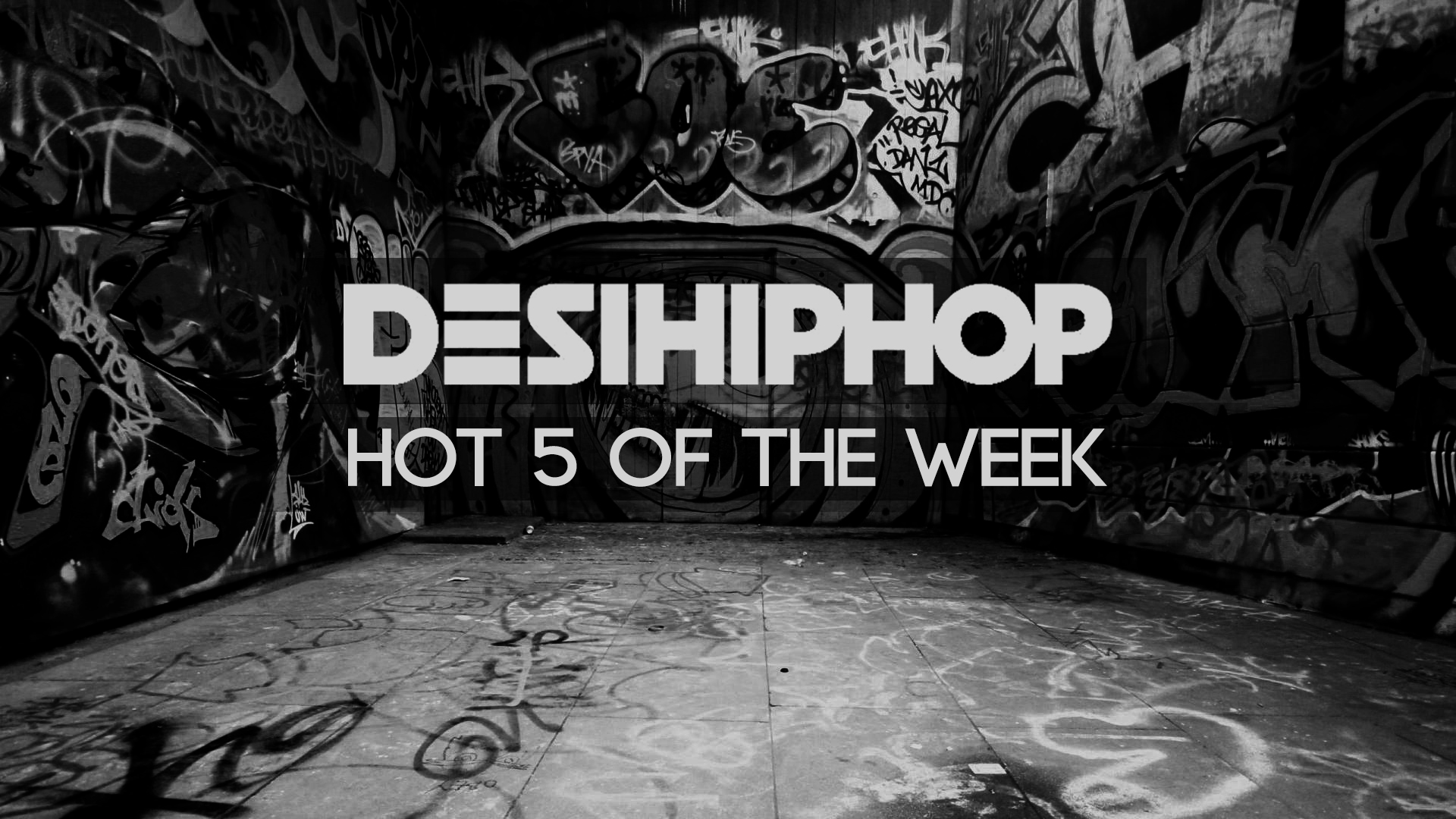 Desi Hip Hop is growing in india and it is growing at a fast rate. There are tons of releases every week and we at Desi HipHop try our best to watch out and listen to every one of those. Below are hot 5 Hip Hop tracks we're feeling this week at DHH HQ.
1- Swet Shop Boys – T5
Swet Shop Boys released a video to their song T5 which is their first single from the upcoming LP called Cashmere. The song was released on Soundcloud a month or so again and now with the duo Heems and MC Riz have hit double hard with a video accompanying the song. The story in the video showcases Riz and Heems facing the TSA and border control officers at JFK's Terminal 5. The two rappers play a version of themselves with parallel experiences, both having different endings.
2- Challa – Bohemia & Gitta Bains
Challa was released last week by VSG Music on their official youtube channel. Looks like the music video of this track was shot in the desert area and this gives the song a whole new look. Music is produced by everyone's favourite 'Deep Jandu' right now in punjabi music industry. This track is straight fire and y'all need to check this out.
3- Rocky Glock – Halal
Rocky Glock rapper from Guwahati is out with his brand new music video 'Halal' and the beat is so catchy that you would play this song on repeat. Rapper produced this beat all by himself and he is trying to improve his work in future. Rocky Glock did an amazing job with lyrics in his own unique style, and with a super dope music video.
4- Sick Flow – Artist Deep x SHAH
The track comes along with a very simple but effective video. Off lately, I have been coming across a lot of work which include sick visuals and wicked VFX but the track is horrible to the point that I wish I never heard it in the first place. But don't worry though, 'Sick Flow' does not fall in that category it in fact could be used as a benchmark for those artist who end up compromising on the quality of the track.
5- Mainstream – San Cha x KKG (Remix)
San Cha and KKG have put some serious effort into the track and have produced a straight up banger. This is a must check out –