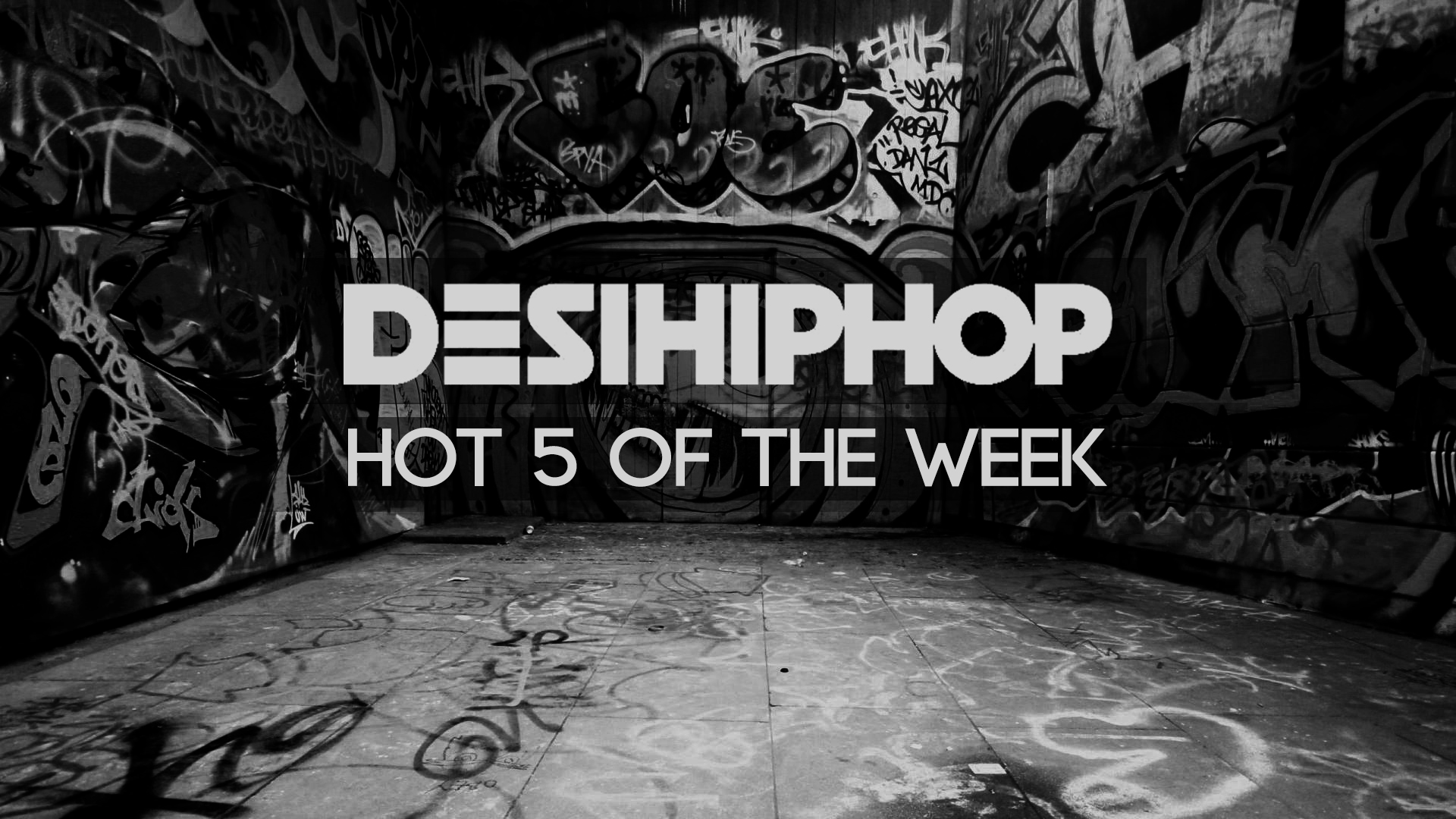 Desi Hip Hop is growing in india and it is growing at a fast rate. There are tons of releases every week and we at Desi HipHop try our best to watch out and listen to every one of those. Below are hot 5 Hip Hop tracks we're feeling this week at DHH HQ.
1- Asardar – Susti Anthem
Asardar got his own unique style of presenting himself through his songs. Here we've got his new music video premier titled 'Susti Anthem' and people who have a lazy streak will love to listen to this track. This music video has all the elements about those lethargic people who don't like to work.
2- Deep Harks – Gangster Lover
Deep Harks is a RnB/Hip-Hop artist who delivers quality when it comes to his works & you can judge that in this song. Check out Kirty Narang's sizzling moves and soothing vibe of 'Gangster Lover'.
3- Mumbais Finest – Bappa Morya
"We rather make the tracks for the streets than clubs" said Ace from Mumbais Finest, the crew which just dropped the massive Ganesh Chaturthi anthem, "Bappa Morya". The track is a progressive upbeat street anthem with a very signature Mumbai sound to it. There is an amalgamation of the native Maharashtrian Dhol, Tassha and Shank along with an infectious electro sound in it.
4- Tre Ess – All Before Dawn
Tre Ess is an upcoming artist who is based in Bangalore. His latest body of work, 'All Before Dawn' has been a very intricate attempt to give some something remarkable. Album talks about certain mental problems as well and he wishes to connect with other people going through the same.
5- Lala Loya – Paheli
Lala is a rapper/poet, who delivers Urdu poetry which people can relate to. There are some who might not like Lala Loya's way of delivering his verses in 'Paheli' but there is something infectious about him that keeps the audience listening engaged.
Bonus –
LODHI – Saday Verga
Lodhi currently living in the United Kingdom, has a lot to say through his lyrics. Saday Verga track endeavors to show why Lodhi started writing and what lessons he's learnt throughout his life. Each bar has something deep and meaningful, that is why he calls himself a 'preacher'.