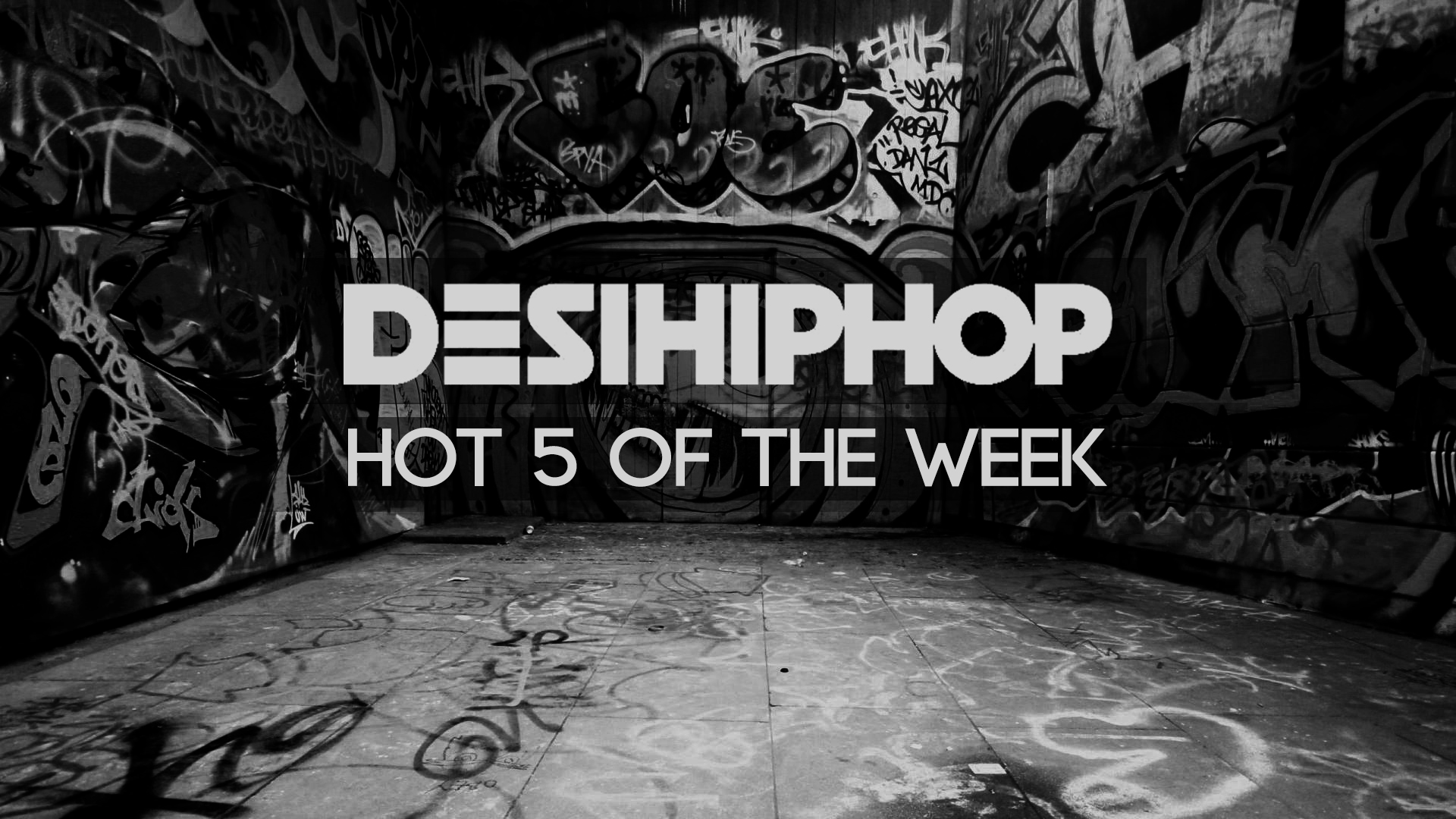 Desi Hip Hop is growing in india and it is growing at a fast rate. There are tons of releases every week and we at Desi HipHop try our best to watch out and listen to every one of those. Below are hot 5 Hip Hop tracks we're feeling this week at DHH HQ.
1- B3 – Black Era
Here we have B3 with one of his newest release titled 'Black Era'. B3 is one of the most versatile artists from New Delhi who has proven himself many times as one to watch out for.
2- Pardhaan – Kaint Look
Pardhaan is keeping himself busy in 2016 with back to back releases. His last track was an ode to his recently lost homies, JB and Sam. He is now back and this time has linked up with Guri from Punjab and you know it is going to be mayhem when Haryana and Punjab come together on a track. 'Kaint Look' is about the 'Kaint Look' of a girl which literally translates to stunning looks of a women.
3- Mumbais Finest – Bappa Morya
Mumbai's finest had already released the audio and had invited people to join them for the official video shoot which happened at the Visarjan of 'Vakola Cha Raja' at Santacruz, Mumbai. The video is out and it looks unlike any other video that you have ever seen.
The video showcases people vibing and dancing like crazy on the streets of mumbai. It shows raw energy and that 'ranti' vibe as anyone from Mumbai may call it. " We wanted to make a song that can be played anywhere in mumbai and people will still relate to it. It is by and for Mumbai" says, D hood who has produced the track.
4- Yadaan – Shujat Ali Khan Ft. Kam Shah
Here we have Yadaan by Shujat Ali Khan. The track has a different vibe from other Punjabi tracks but then the content is the same old.
Kam Shah's contribution to the track ties everything together nicely, I have not heard a lot of his work but will be checking it out soon for sure. The composition and structuring of the track is on point but could have done with a little more ooommmfff for a party track. Shujat Ali Khan has good vocals in his ancestry and even if it is genetics responsible for such a powerful voice he does use it brilliantly. The production is done by LouieV510 and it is tight, Louie did an amazing job with his production skills and there is a need for fresher sounds and melodies in the industry and this is in the right direction.
5- RD Prince – Pagal
The title of the track 'Pagal' is catchy and it takes you about 10 seconds into the song to realise that it is a really groovy vibe and is a very vivid way to take on the subject. The title is a clever way to surprise the listener, it's catchy but also very common and translates to 'crazy'. There are plenty of artists who have already taken on the title and have used it as a medium to show how they are crazy and this follows a display of crazy flows, lyricism, wordplays or rhyme schemes something which really really stands out.