If the news about Naezy's biopic and Bohemia's biopic were not enough then well the following should fill you up. There is a Yo! Yo! Honey Singh biopic on its way. In Bollywood, the latest trend that has gotten everyone's attention is the making of biopics. There have been reports which are saying that Honey Singh has been meeting various movie directors and industry people to discuss this project.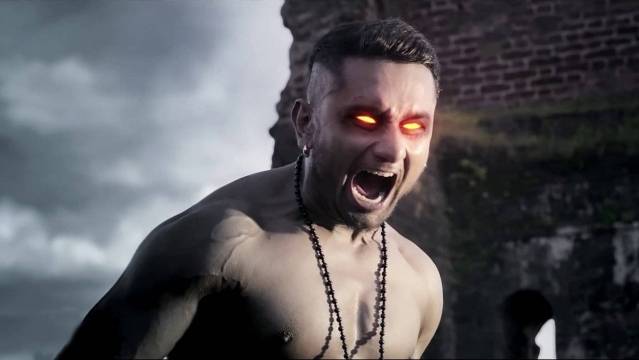 The following was mentioned in a Hindustan Times article, "After real-life stories of popular personalities like MS Dhoni and Sanjay Dutt, it seems the story of Honey's life has captivated film-makers. He has been approached by a couple of directors over the past year. In fact, they've been in talks with Honey's team for more than the past six months".
Honey Singh is not a stranger to fame. He first rose to fame with the song 'Gabru' from his 2011 album, International Villager. Next, he got hits due to the Cocktail song 'Angrezi Beat' which made him quite popular in Bollywood. He went on to deliver huge hits such as 'Lungi Dance', 'Blue Eyes', 'Desi Kalaakar' and 'High Heels'. But since early 2015, Honey Singh has been replaced by Badshah and it was later found out that he was dealing with Alcoholism and was diagnosed with Bipolar Disorder. From what we know the movie will be depicting his story, his struggle, his entry into the music industry, the ups and downs of his life, including his disorder. It would be interesting to see who would be playing Honey's role and whether the movie will have anything about the original group 'Mafia Mundeer' with Badshah and Raftaar.
All in all, there is no doubt that Honey Singh has had a lot of hits and been a brilliant music producer. His track 'Dheere Dheere' recently crossed 200 Million Views on YouTube.
#DheereDheere the 1st #Indian song to cross #200million views on #Youtube. Much love – Yo Yo @TSeries @RdmMedia pic.twitter.com/OUBb8LKsV5

— Yo Yo Honey Singh (@asliyoyo) February 11, 2017
We hope he recovers soon and gets back to making music soon.