The king of Bollywood rap, Badshah, will be performing at Al-Shaheed Park Amphi Theater, in Kuwait on Friday, April 28 around 7.00pm. This gig is hosted by Indian Youth Society. Badshah' has been dominating playlists with tracks like "Tamma Tamma Again", "Humma Song", "Kala Chashma" and many more.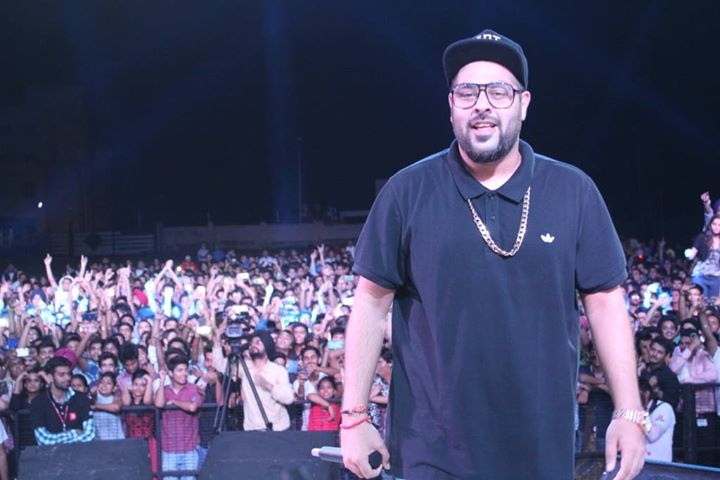 His fans in Kuwait are showing support in terms of statuses and posts over social media. He will also be joined by "DJ Waley Babu" famed female singer Aastha Gill and famous Punjabi singer Gurinder Rai. This will be Badshah's debut performance accompanied with a full live band and group of musicians. The positive response had motivated IYS to organize an event for the first time ever in an open Amphi Theater.
Indian Youth Society, Kuwait known as IYS is a non-profitable organization registered with Indian Embassy of Kuwait by the initiative of a like-minded young Indians with the vision of honoring, encouraging, supporting and celebrating the Indian social and cultural values amongst the people of Kuwait. Indian Youth Society has always brought in the best to entertain the community in Kuwait, be that the King of Comedy Kapil Sharma, the Dance Deva – Prabhu Deva, the legend Udit Narayan, Dance Master Terence Lewis, Geeta Kapoor or the amazing and the multi-talented Sughanda Mishra.
IYS intend to create a platform for people by organizing various competition events like singing, dancing, sports etc., to showcase their talents and creativity. The Society is also striving to provide social & cultural work by regularly organizing quality entertainment events to increase the interaction and enhance the harmony amongst the people.