Hip-Hop's South Asian sub-genre Desi Hip-Hop had an impressive 2016, it witnessed a steep rise in the number of new tracks and new artists at a rate much higher than 2015. Pakistan was no different. The country has always had a solid backbone when it comes to hip hop and below we have listed 5 underground rappers from Pakistan who we feel will be taking it up a level in 2017.
South-Asian countries have been working hard for the growth of this culture and there are artists who need recognition for the things they've been doing for the culture. Bohemia was the first artist from Pakistan who is famous for what he has been doing and is considered the godfather of Desi Hip-Hop. But, the artists that I've picked are skilled but not every one of them has earned the appreciation that they deserve but 2017 may change that.
This is the list of Pakistan's most skilled but underrated artists who have played a major role in the growth of this music in their region.
1. XPOLYMER DAR
Muhammad Dar, also known as Xpolymer Dar is one of the most infamous people in the history of Pakistani Hip-Hop. He is a rapper from Islamabad, Pakistan who likes to spit his rhymes with a touch of Urdu words which are not easy to pronounce. His music is a fusion of Sufi driven sounds and Hip-Hop and that's why he likes to call it 'Sufi Rap'.

He is a member of 'Rap Engineers' and has spent a decade to shape his country's rap scene by bringing in the culture of rap battles in Pakistan. 'They-See Battle League' was his initiative, to bring Pakistan's most underrated rappers in front of the viewers by asking them to battle each other to prove who is the best. Many artists like Rap Demon, Sunny Khan Durrani, Killuminati, M.ZHE and, others were part of this.
Xpolymer Dar is one of the most reputed artists in the Pakistan's rap scene now and no one can deny his contribution towards the culture.
2. BCL BLADE

Usman Ghauri who is known as BCL Blade or simply Ghauri is a music producer and rapper who is skilled enough to blow your brains out. His EP with Suraj was well received by the Hip-Hop heads worldwide. Honestly, I love the way he creates his instrumentals.

BCL Blade is famous for 'Sunno' which has been his campaign for a long time now. It's a challenge that he conducts every year where he gives a few skilled recording artists a chance to work with him where he provides a few instrumentals for them to work with and the only thing artists have to do is to spit some bars over his beat while recording themselves on a camera. Each entry is tagged with a particular hashtag and that's how BCL finds them. His favorite entries get a chance to work with him. Rap Demon, Raga, Yungsta, Encore ABJ, Kiat Singh and others have been featured on the final products of this challenge.
It's a great initiative to encourage artists who're skilled but can't afford to buy beats produced by him.
3. CHEN-K
Nadir Siddiqui who is famous as Chen K is one of my favorite rap artists from the land of Karachi, Pakistan. Appreciated by the girls for his different looks, Chen's fans love him for his way of telling stories.

He is a music producer and director as well. His storytelling is on point and focused and mainly uses Urdu words to flow on the beat. Many listeners may not like his accent but his lyrics are deep and the way he switches his vocal styles in a song is brilliant. 'Saalgiraah' is one of his finest works. No fancy video, no show-off, amazing instrumental and it was recorded in a locked car at night.
His latest release 'Wesa Beta' is already being appreciated by his fans and supporters. He might sound like a new name but trust me, he's not.
4. RAP DEMON

Abdullah Malik aka Rap Demon is another rapper who is climbing mountains through his brilliant lyricism and is also considered as one of the most good-looking rappers in the game right now.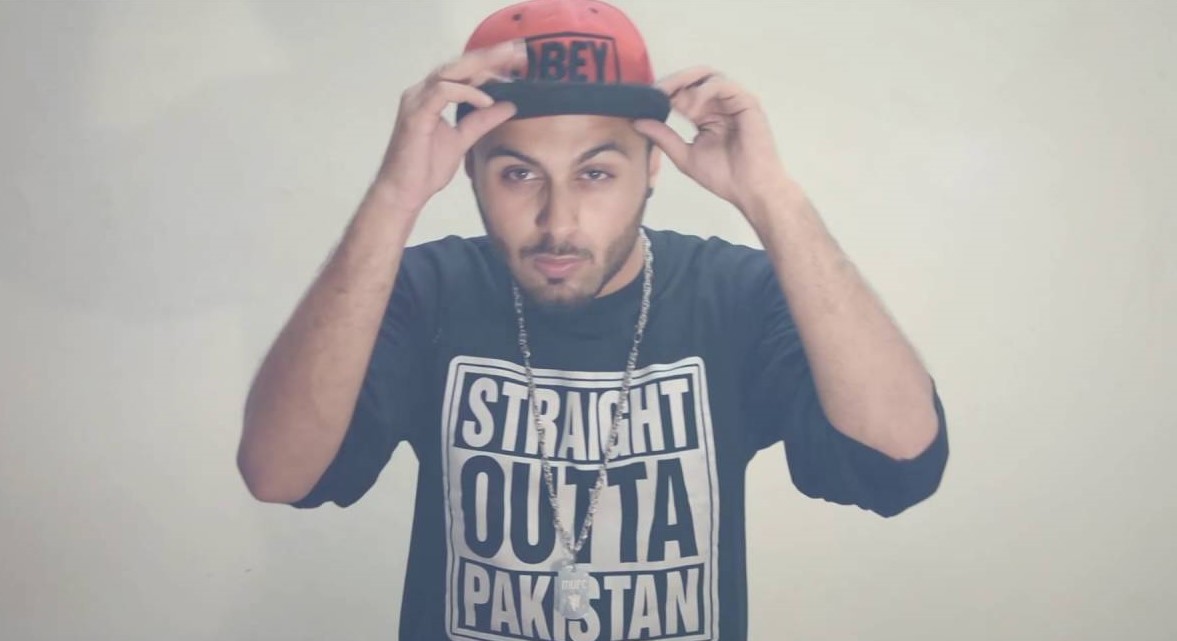 His style of spitting in English is different and I've not seen any other artist from Pakistan who spits like him in the same language. 'Kill 'Em With Kindness' was a product of insane rhymes and a had flow that spared no mercy to his haters. Rap Demon is one of fastest emerging artists from Pakistan and he deserves it.
He is an artist who can handle production, programming, direction and even editing videos. A humble guy who appreciates everyone, if you treat him with respect. I'm sure you know of him but if you don't, you must check his music right now.
5. SUNNY KHAN DURRANI

Sunny Khan Durrani is a Peshawar, Pakistan-based Hip-Hop craftsman who is regularly alluded to as SKD. His name first exploded when he had a rap battle against Aqeel Sarfraz in an occasion that was composed by 'They-See Battle League'. Prior to this battle, a couple of his recordings were doing the rounds on the web but didn't get any genuine consideration.
We've seen growth in his work and I firmly believe that his hard work is going to pay him well one day. He is a guy who is open to criticism and that's what an artist should be like. SKD has worked with Chen-K on a track and you can compare a change in his level with his newer tracks. Also, he is a multi-lingual artist who has a hold on Punjabi, Pushto, Urdu and English.
All of these artists have worked hard to get to the stage where I feel that they can break in 2017.