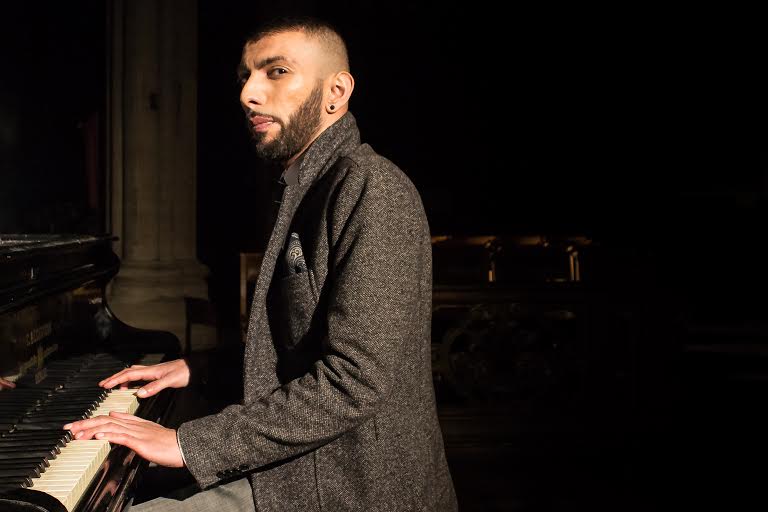 UK based hip-hop artist TaZzZ is dropping 'Epic Dreams' on March 30th, 2017. But before some new music comes out, DesiHipHop.com decided to go in the past to find his best works so far. Here are our top 5 favourite tracks by TaZzZ.
1. Jannat – TaZzZ
'Jannat' was a dedicated to TaZzZ's mother. The way 'Jannat' was structured is brilliant. TaZzZ literally spat a verse in Punjabi for the first time and his fans were left amazed. The transition from a proper UK-style of appearance into more of a desi look was seen for the second time after 'Ayaan' and his audience knew that this look of him is here to stay. Irfan Chaudhary produced 'Jannat' with some extra efforts and complimented TaZzZ's lyrics completely. Basically, this track was to appreciate the efforts that every mother puts in for her children.
Watch 'Jannat' here:
2. Ego (Remix) – Raxstar, Fateh, TaZzZ, Badshah, Kaly, Humble The Poet and RKZ 
'Ego' was originally Raxstar's solo track but however, it's remix became more successful. The remix version of 'Ego' was one of the biggest desi hip-hop collaboration of its time. Fateh, Badshah, Kaly, Humble The Poet, RKZ and TaZzZ came together to deliver excellence. "God gave me the hardest battles cos' I'm one of his strongest soldiers" changed TaZzZ's reputation worldwide. Sunit did provide an impressive instrumental and somehow gave 'Ego (Remix)' a shelf-life that will last for ages.
Listen 'Ego (Remix)' here:
3. Ayaan – TaZzZ (feat. Priti Menon)
'Ayaan' is an inspirational song where TaZzZ expresses his thoughts and motivates his listeners. The video is dope as well, shot in Pakistan. Throughout the video, TaZzZ takes the opportunity to teach some serious life lessons to Pakistan's future – a child named 'Ayaan'. It's a nice concept, and very creative. The melody was recreated from B.o.B's hit single 'Airplanes' which was originally sung by Hayley Williams of Paramore. Priti Menon's vocals gave emotions to this track and the music was produced by Irfan Chaudhary.
Watch 'Ayaan' here:
4. Teardrops (feat. Raxstar and Rita Morar) [Unplugged]
'Teardrops (Unplugged)' is timeless music in its purest form and is soothing to the soul. A musical symphony amid live strings and chords that pierce through the core of one's heart. Accompanied by an epic video, exceptionally executed to match the emotions in a classical yet innovative way. Its video portrays a story of heartbreak and love that is lost. Rita Morar's vocals over the piano keys are something special to listen to. TaZzZ and Raxstar sound like they are reciting some skilful poetry on this one.
Watch 'Teardrops' here:
5. I Am (feat. Raxstar and Humble The Poet)
'I Am' is a beautiful piece of poetry delivered with class and precision. Once again TaZzZ perfected his craft, creating a flawless blanket of a multi-fusion of sounds: the perfect base for this awesome collaboration. It can only be described as lyrical magic bringing together two of the most talked about artists from opposite sides of the globe in a unique way.
Watch ' I Am' here:
'Epic Dreams'  is available for pre-orders through iTunes. The rapper declared this on his social media as he describes how hard he has worked to fulfil this much-awaited dream of releasing an album.