Ikka Singh is in the news for his latest records "Kurta Paijamma" with RS Chauhan. He recently did a collaboration with Dr.Zeus and Jasmine Sandlas as well.
"Party Nonstop", starring Evelyn Sharma is his latest release. Ikka Singh is one of the finest rappers we have in our industry. He is now becoming the producers choice for their promotional tracks in the movies as well. His recent solo track, "Shuruwat", depicts his journey so far. The track came out through T-series. "Shuruwat" is loved by the fans and by the critics as well.
Here are some things we would like to share about Ikka Singh:
1. His real name is Ankit Singh Patial.
2. He was born in Burari, a small village in Delhi on 27 May.
3. Many of you didn't know that his roots are from Himachal Pradesh.
4. His first stage name was Young Amli.
5. He was associated with a crew called Mafia Mundeer.
6. He was accompanied by his friends Raftaar, Lil Golu and Badshah.
7. He was the first who left Mafia Mundeer.
8. Before Mafia Mundeer, he was a part of Black Wall Street Desis aka Street Kings.
9. Ikka and Raftaar met Yo! Yo! Honey Singh through Orkut.
10. Ikka got inspired from Bohemia.
11. He still respects Yo! Yo! Honey Singh, according to him, Honey Singh taught him how to commercialize your work.
12. He is a good writer and a composer.
13. He wrote, "Main Fan Bhagat Singh Da" which became an anthem.
14. After he left Mafia Mundeer, he started working with JSL.
15. Both of them did many tracks together.
16. He wrote "This Singh Is So Stylish" for Diljit Dosanjh for MTV Spoken Words.
17. His track "In Da Club" was the first track that was featured in a Bollywood movie Taamanchey.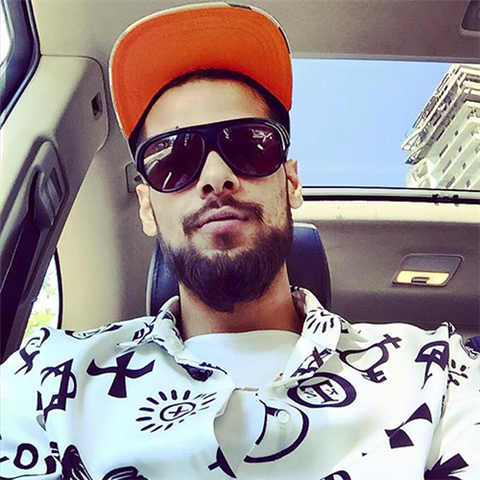 18. Last year he lends his voice in "Humne Pee Rakhi Hai" for a movie Sanam Re alongside Neha Kakkar and Jaz Dhami.
19. Ikka Singh did a track for Badri Ki Dulhania starring Varun Dhawan and Alia Bhatt alongside Neha Kakkar, Dev Negi, and Monali Thakur.
20. His first solo track "Sapne" came out in 2015 via MTV Spoken Words.
21. His "Half Window down" with Neetu Singh was his first commercial hit that gave him worldwide recognition.
22. He also did a track for a movie Kya Kool Hain Hum 3.
23. In 2017, you will witness a lot of music from his side.