Until a few years ago female rappers and singers never got the respect they deserved. Except a few names that fought for their chance at the spotlight, everyone else went from manager to manager or from label to label to showcase their talent without any major results.
Things changed now and females are well respected in the music industry with a few of them covering some of the most popular magazine in the world. Below we have the ten best examples for that.
1. TLC's Fire it up (Vibe cover, 1994)
TLC was one of the most popular groups in the '90s so having the girls shoot for Vibe in 1994 is no surprise. They even made front cover and to today this remains one of the most memorable issues of the magazine.
2. Lil Kim, MIssy Elliot, Foxy Brown, Lauryn Hill (Vibe's Rap Reigns Supreme,1998)
Now this is one if not (by me) the most iconic hip hop cover ever made. This edition of Vibe showed to the world all of the great artists that have now made history, right when they were beginning even if Lauryn didn't had her solo album released yet.
3. Lauryn Hill (Rap Pages, 1995)

This cover presented Lauryn as a Goddess of Hip-Hop and they were right, as this was the start of the most successful period of her career and this is one of the most iconic Hip-Hop covers ever made.
4. The Notorious B.I.G. & Faith Evans (VIBE, 1995)

On his magazine cover, Biggie usually looks like a kingpin, showing off his jewelry and tailored suits. This cover is the total opposite showing him with his beautiful wife, Faith Evans, just chilling in the back of a car.
5. Missy Elliott (V Magazine – 2004)
One of the Queens then and still a queen now, Missy blessed the cover of V Magazine in 2004 with her non-traditional beauty redefining expectations for a female MC.
6. Brooke Candy (Paper, 2014)

Brooke Candy first attracted attention with her outrageous persona but with some good marketing strategies she only cemented her position from that point on. That brought the rapper enough attention to make this cover.
7. Iggy Azalea (Billboard cover, 2015)

Back in 2015 when Iggy was still on the hottest airwaves, she managed to make Billboard's cover when her song "Fancy" was topping the charts and she was also on the 2nd spot song, Ariana Grande's "Problem".
8. Mary J. Blige (Vibe, 1995) This was the "Queen of Hip-Hop Soul" first cover. Almost impossible to recognize her now, isn't that right? Well, that's how Marry J. Blige looked in 1995.
9. Nicki Minaj (New York Times, 2015)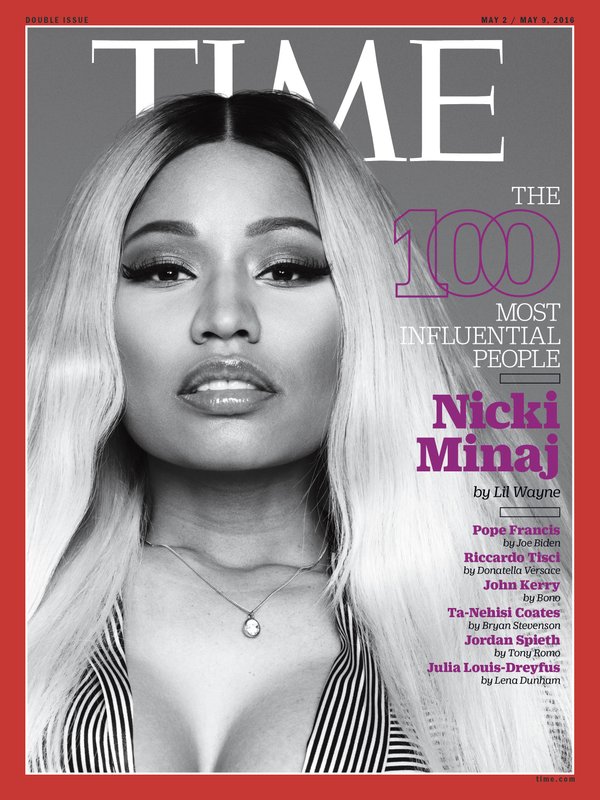 Nicki had major breakthrough when she posted for New York Times in 2015. Not many female emcees had the same opportunity and she even made the front cover.
10. Azealia Banks (Dazed and Confused)
Everything about Azealia Banks is controversial so when the rapper posted for Dazed and Confused it would been foolish for the fans to expect something different. She made the front cover but the magazine was banned in seven countries due to explicit content.